Iran FM dismisses Kuwait spies ruling as 'conspiracy'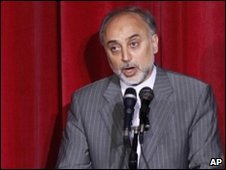 Iranian Foreign Minister Ali Akbar Salehi today dismissed as a "conspiracy" against Muslim countries the death sentence announced by Kuwait against spies allegedly linked to Iran, the official IRNA news agency reported.
Salehi made the remarks in a telephone conversation with his Kuwaiti counterpart Sheikh Mohammed al-Sabah, who had earlier announced that an unspecified number of Iranian diplomats would be expelled for alleged spying since the 2003 invasion of Iraq.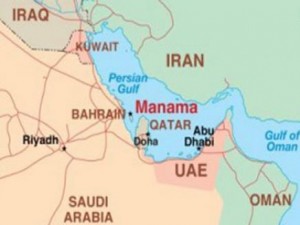 "The old issue raised by a court in Kuwait and linked to the Islamic Republic of Iran is a plan pursued by those malevolent (forces) who do not desire good relations between the two countries," Salehi was quoted by IRNA as saying. "This (plan) is nothing but a conspiracy aimed at creating discord between Islamic countries in the region," he added.
On Tuesday a Kuwait City court sentenced to death two Iranians and a Kuwaiti national for allegedly belonging to an Iranian spy ring, which reportedly worked for Iran's elite Revolutionary Guard. Salehi insisted that Iran had not interfered in the internal affairs of the Gulf country, according to IRNA.
The Kuwaiti foreign minister charged earlier that the Iranian diplomats had proven links to the suspected spy ring. Kuwait has recalled its ambassador from Tehran. Hindustan Times