U.S. envoy: US Treasury not targeting Lebanese banks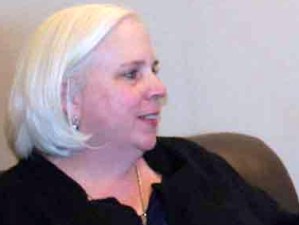 U.S. Ambassador Connelly met with the board of directors of the Association of Bankers in Lebanon, reassuring the ABL that the action taken by the U.S. Treasury against the Lebanese Canadian Bank was "not targeted against the Lebanese banking sector."
US Ambassador to Lebanon Maura Connelly assured during her meeting with the board of directors of the Association of Bankers in Lebanon on Wednesday said that US Treasury actions against the Lebanese Canadian Bank (LCB) was not aimed at targeting the Lebanese banking sector , according to a statement issued by the US Embassy in Lebanon.
Washington's move against LCB "was instead part of the US Treasury's global efforts to protect the US financial sector from illicit activities linked to international terrorism, narcotics trafficking and money laundering," she added .
Last February, U.S. authorities ordered sanctions against Lebanese Canadian Bank SAL that the U.S. said helped drug traffickers launder money and finance the Lebanese group Hezbollah.
Hezbollah is blacklisted as a terrorist organization by the US.
Following the sanction LCB was put up for sale . Central Bank Governor Riad Salameh in early March announced that LCB would be merged with the Lebanese branch of France's Société Générale
Jumblatt's accusations
Progressive Socialist Party leader MP Walid Jumblatt was quoted Sunday by Hezbollah's Al-Manar TV channel as expressing concerns over what he called an "agenda" prepared by U.S. Assistant Secretary of State Jeffrey Feltman, including new allegations to target banks in which PM Designate Nagib Mikati has shares as part of U.S. pressure on him.
But Monday Jumblatt who switched from March 14 alliance to the Hezbollah led March 8 alliance denied making such remarks
"I have nothing to do with such remarks, and I stress my trust in the Lebanese banking sector, which lies in trustworthy hands under the supervision of the Central Bank Governor and bank owners," Jumblatt told PSP's Al-Anbaa weekly newspaper.
Mikati was appointed as PM designate last January following the collapse of the Government of PM Saad Hariri.