Obama:Gadhafi ouster not Libya mission's goal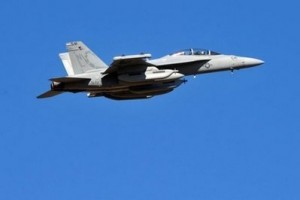 A coalition air campaign over Libya is not aimed at removing Moammar Gadhafi from power, despite U.S. policy that the Libyan ruler "has to go," U.S. President Barack Obama says.
Speaking to reporters on Monday during a visit to Chile, Obama insisted the purpose of the military mission is in response to the humanitarian threat Gadhafi poses to his people.
"There are a whole range of policies that we are putting in place that have created one of the most powerful international consensuses around the isolation of Mr. Gadhafi and we will continue to pursue those," Obama said
"But when it comes to the military action, we are doing so in support of UN Resolution 1973 that specifically talks about humanitarian efforts, and we are going to make sure we stick to that mandate."
Obama's comments echoed those of the U.S. commander of the coalition military mission, who said aircraft enforcing a no-fly zone over Libya are there to protect civilians and not to provide air support for rebel forces.
During a briefing at the Pentagon on Monday, Gen. Carter Ham said the coalition fired 12 more cruise missiles Monday at Libyan missile, command and air defence sites. Ham added there is no direct co-ordination with the anti-Gadhafi forces.
Airstrikes averted 'massacre': U.K. PM
Earlier in the day, British Prime Minister David Cameron stressed in Britain's House of Commons that through airstrikes, coalition forces helped avert what could have been "a bloody massacre in Benghazi."
The airstrikes by U.S. forces and Western allies have hit a number of Libyan defence sites, including a building in Gadhafi's compound in Tripoli.
The building in the Gadhafi compound was apparently targeted because it was believed to contain air defences, CBC's Nahlah Ayed said from Cairo on Monday.
Meanwhile, Defence Minister Peter MacKay said more CF-18s are on standby to deploy to Libya following Canada's first air mission on Monday, but no formal request for the additional aircraft has been made.
Four CF-18s and two CC-150 air-to-air refuellers flew as escorts for another country's aircraft during a bombing mission, but the Canadian aircraft did not fire their weapons, MacKay said during a briefing.
Rebels aim to gain ground
Meanwhile, anti-government rebels tried to reclaim key Libyan cities Monday after international forces launched fresh airstrikes overnight.
Rebels said they were trying to reclaim the city of Ajdabiya, which had been surrounded by government troops before the international campaign began.
"There are pro-Gadhafi forces inside fighting rebel fighters. There is fighting and shelling going on," said Ahmad Mohammed, 26, who returned from the front Monday.
Ayed said rebel fighters from Benghazi were also making their way to Ajdabiya.
New fighting also broke out Monday in Misrata, the last rebel-held city in western Libya, according to reports from Al-Jazeera and Al-Arabiya. CBC