Hints of dissent inside Gaddafi's stronghold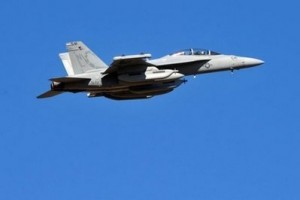 Allied air strikes may have galvanised Muammar Gaddafi's campaign against Western "terrorists" and "colonialists", but deep within his Tripoli stronghold muted murmurs of dissent persist.
Tripoli is the heart of Gaddafi's military empire, and the ubiquitous chant of his supporters — "Allah, Muammar, Libya" — has echoed around the city with renewed vigour since Western forces went into action over Libya this weekend.
Bursts of anti-aircraft gunfire lit up the sky above Tripoli for a second night on Sunday as troops appeared to try to shoot down Western warplanes. State television has been playing patriotic songs and talk shows praising the "Brother Leader."
But, beyond Gaddafi's watchful eye some ordinary Libyans quietly welcomed foreign intervention.
"People want change very soon. I hope everything will change soon. People are tired," said one man in Tripoli who, like most others, asked for anonymity for fear of reprisals.
Addressing a foreign journalist, he added: "You have to write the truth, that everyone here is against the regime."
Another Western visitor said he was saluted solemnly by a shopkeeper on Sunday as he paid for groceries. "Thank you," the elderly Libyan man told him.
Anti-government protests, initially inspired by revolutions in neighbouring Egypt and Tunisia, have been crushed in Tripoli by Gaddafi's feared militiamen.
'CRUSADER WAR'
Unlike eastern parts of Libya where rebels control much of the territory, Tripoli is still adorned with portraits of Gaddafi and statues to his Green Book political manifesto.
A long-time resident of Tripoli, a foreign national, said behind the facade of state defiance, ordinary people have become overwhelmingly anti-Gaddafi, even though many keep their discontent to themselves out of fear.
"(People) in the city no longer appear to support the government," he said, asking not to be identified because his organisation did not authorise him to speak to journalists.
Commenting about Western intervention in a defiant speech on Sunday, Gaddafi said: "We will remain alive and you will die."
He said he would not be forced out by a "crusader war" and said he would give out weapons to his people to help defend Libya from "colonial, crusader" aggression.
On the surface, the mood has turned noticeably hostile towards Westerners in Tripoli as allied bombers and cruise missiles pounded targets across Libya. Movements by journalists have become increasingly restricted by the government.
A mob stormed into a hotel housing foreign journalists in Tripoli on Sunday. "Libya is a free country, media get out," they shouted. One of them was armed with an AK-47 rifle.
Reuters
Photo: A US F18 plane takes off from the Aviano air base in Italy. Coalition strikes have succeeded in crippling the air defenses of Moamer Kadhafi's Libyan regime and a no-fly zone is effectively in place over the country, the US military said Sunday March 20, 2011 AFP