French military jets over Libya to protect civilians
French military jets are preventing forces loyal to Libyan leader Col Muammar Gaddafi from attacking the rebel-held city of Benghazi, French President Nicolas Sarkozy says.
It is believed to be the first act of intervention since the UN voted on Thursday for a no-fly zone over Libya.
Western and Arab leaders have been meeting in Paris to agree a course of action to confront Col Gaddafi.
"Our air force will oppose any aggression," Mr Sarkozy said.
Hours earlier, Pro-Gaddafi forces launched an assault on the Libyan rebel stronghold of Benghazi, a BBC journalist witnessed.
However, the Libyan government has denied it is attacking.
'Stop the bombardment'
The French Rafale jets took off from their base at Saint-Dizier in eastern France, a military source told the Agence France-Presse news agency.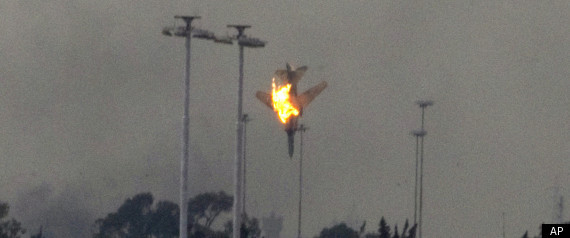 The planes encountered no problems during the first few hours of their mission, the source said, and the flights will continue for the next several hours.
Dutch Prime Minister Mark Rutte told journalists at the summit in Paris that he believed British, French and Canadian aircraft would launch the first airstrikes, the BBC's Carole Walker in Paris reports.
Asked if those strikes would take place later on Saturday, Mr Rutte said that was a possibility, our correspondent says.
The new UN resolution authorised "all necessary measures" to protect Libyan civilians.
The rebels' leader has appealed to the international community to stop the bombardment by pro-Gaddafi forces.
Reports from Benghazi suggest hundreds of cars packed with people were fleeing eastwards as fighting spread.
UN Secretary General Ban Ki-moon says the world must "speak with one voice" on Libya.
Earlier, US President Barack Obama said forces loyal to Col Muammar Ghaddafi had to stop attacking rebel areas or face military action.
"Gaddafi must stop his troops from advancing on Benghazi, pull them back from Ajdabiya, Misrata and Zawiya and establish water, electricity and gas supplies to all areas," he said on Friday. BBC