Syrian TV confirms clash between security forces, protesters
Syrian state media says security forces have dispersed protesters in two towns in what would be the most serious unrest in years in one of the Mideast's most repressive states.
Amateur video footage posted Friday on YouTube and Twitter shows large groups of protesters in several cities throughout Syria but its authenticity could not be immediately be independently confirmed.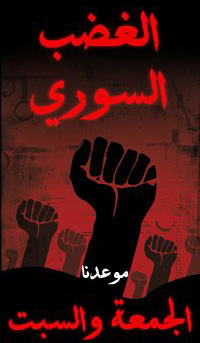 State television says some "infiltrators" in the town of Deraa caused "chaos and riots" and smashed cars and some property before they were chased off by riot police. It says a similar demonstration in the coastal town of Banyas was dispersed without incident.
One amateur video showed what appeared to be show Syrian government trucks spraying water on marchers. Two others purport to show several thousand men gathering in the cities of Homs and Baniyas.
Earlier reports
Earlier reports indicated that Syrian plainclothes security officers forcefully dispersed about a dozen protesters calling Friday for more freedoms in Syria, human rights activists said.
The activists said the protest occurred in the yard of Damascus' famous Ummayad Mosque shortly after Friday prayers. At least two protesters were detained, they said.
The protest was the third small rally broken up in Damascus this week as authorities squelch gatherings in inspired by those sweeping the Arab world.
Eight Syrian human rights groups said a prosecutor had questioned and charged dozens of demonstrators with hurting the state's image.
The groups said the 32 activists denied the charges. They included four relatives of political prisoner Kamal Labawani, who is serving a 12-year prison sentence.
The activists were detained Wednesday when plainclothes security officers armed with batons dispersed a protest near the Interior Ministry demanding the release of political prisoners.
Government critics are routinely jailed in Syria, a predominantly Sunni country ruled by minority Alawites.