Libya's transitional government gathers support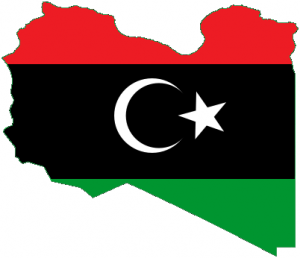 The world appears to be moving towards full recognition of the Libyan transitional government, whose declared aim is to steer Libya to free elections "after its complete liberation and the destruction of Gaddafi's oppressive regime".
But who are the leaders of the Transitional National Council, and how representative are they of the Libyan people?
The west has so far hesitated to give its full support to the rebel leaders because of their previous association with the Gaddafi regime. This has not stopped the west in the past – as the US philosopher Noam Chomsky says, the standard game-plan of the west has been that "when you cannot support your favourite dictator any more, you come out with ringing declarations of your love of democracy … while you try to preserve the regime" in some shape or form.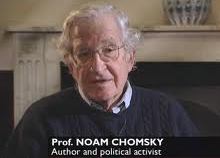 http://news.bbc.co.uk/2/hi/programmes/newsnight/9419967.stm
History provides some exceptions where an out-of-favour dictator is overthrown by a former henchman after which free elections are called, but they are few and far between: Ferdinand Marcos of the Philippines, for example (overthrown by his defence minister, Juan Ponce Enrile); Romania's Nicolae Ceausescu (replaced by Ion Iliescu, his former heir apparent); Serbia's Slobodan Milosevic (persuaded to stand down by his armed forces after an unfavourable election result); Argentine generals Juan Carlos Onganía and Roberto Levingston (overthrown in quick succession by former ally General Alejandro Agustín Lanusse, after which elections were called to bring about the return from exile of Juan Domingo Perón).
Still, with no clearly defined roadmap for a democratic future emerging in an Arab world in turmoil, a little caution in handling the Libyan question is understandable.
In a country with such an atrocious human rights record as Libya's, the post of justice minister – which the transitional government leader, Mustafa Abdul Jalil, held from 2007 until he broke with Gaddafi at the start of the revolution last month – would seem superfluous if not laughable.
The extra-judicial execution of 1,200 prisoners at Abu Salim prison in 1996 has never been investigated, despite a pledge by the Gaddafi regime that it would do so, and hundreds of prisoners are still being held despite their acquittal by courts. According to Amnesty International, "migrants, refugees and asylum-seekers [many from across Africa] attempting to seek sanctuary in Italy, and the EU, also face arrest, indefinite detention, and abuse in Libya".
Abdul Jalil's record, however, appears to be one of frequent disagreement and frustration with Libya's "brother leader" over human rights abuses.
The leader of the rebel government publicly called for the release of prisoners in the past, but claimed he was powerless because the prisoners were under the jurisdiction of Gaddafi's Internal Security Agency (ISA). "[Abdul Jalil] has said that he is unable to order an investigation into abuses by ISA officers because they have immunity," a Human Rights Watch report said last year. "Only the Interior Ministry can waive immunity, but it has consistently refused to do so."
While western governments have been quick to condemn Libya for human rights abuses, there are some prickly issues which western leaders must address with regard to the detention of some of the prisoners Abdul Jalil has sought to release. According to Amnesty International, under Gaddafi "the Libyan authorities have used the 'war on terror' to justify the arbitrary detention of hundreds of individuals viewed as critics or a security threat. The US has returned a number of Libyan nationals from Guantánamo or from secret detention … Libyan nationals suspected of terrorism-related activities returned to the country remain at risk of being detained incommunicado, tortured and tried in grossly unfair proceedings".
In 2005, Britain also signed a "memorandum of understanding" with Libya under which it may deport terrorist suspects, and human rights organisations are sceptical of the "no torture" clauses in such agreements.
What Abdul Jalil thinks of US "renditions" is not clear. But he has openly clashed with Gaddafi over the illegal detention of prisoners, once telling the privately owned Libyan newspaper Oea that "when the judiciary acquits, security agencies must respect those rulings. We have more than 500 defendants acquitted, who have not been released on security justifications".
In January last year, during the Libyan General People's Congress in Sirte, Abdul Jalil announced that he was unable to fulfill his functions as justice minister, to which Gaddafi replied that the individuals to whom he was referring were terrorists and if released would endanger the lives of Libyans.
"Gaddafi confirmed that they would not be released, even if the courts cleared them of all charges or if they had already served their sentences," Amnesty International said at the time. In any case, Gaddafi told Abdul Jalil, the People's Congress was not the appropriate forum in which to raise the issue.
According to the transition government's website, another senior member of the council, Mahmood Jibril, the interim government's foreign minister, holds political science degrees from Cairo University and the University of Pittsburgh, and has wide experience in management training throughout the Arab world.
Ali al Issawi, who will liaise with Jibril in international relations, was Gaddafi's economy minister and head of the country's privatisation programme. Both Jibril and Issawi were in Paris on Wednesday to meet President Nicolas Sarkozy as France became the first country to extend its formal recognition of the rebel government.
The transitional council is composed of 31 members representing the various regions and cities of Libya. While a number have been named on their website, several have not been revealed for safety reasons. The heads of Libya's representatives in the UN, the Arab League and all embassies and diplomatic missions who have joined the revolution have been accepted as legitimate representatives of the new government. "We also request from those who have yet to transfer their affiliation with this Council to do so," the council adds.caledonian