Google launches Japanese Quake Person Finder
Any one searching for information about the earthquake or tsunami in Japan will see static links providing information about the response to the natural disasters. Google has made it easy to report a missing person or information about a missing person.
This is similar to Google's efforts after the earthquake in the Christchurch area of New Zealand, Google's Japanese Quake Person Finder allows users to share when they have received information that a missing person is alive or to create a record for a new missing person. There are currently about 6,100 records.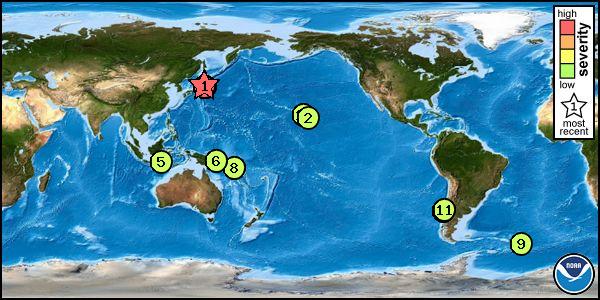 The site also provides links to news and other resources — such as train and blackout information — and the Pacific Tsunami Warning Center.
For those seeking shelter, there is also a Google Map up showing all the shelter sites in Tokyo. Some of the sites have descriptions of supplies they can offer such as food or bedding. Many shelters also indicate how full they are.