Who are Gaddafi's children?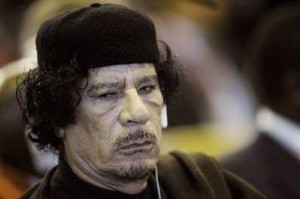 Saif al-Islam Gaddafi, his six brothers and one sister have always enjoyed the limelight that comes with being Muammar Gaddafi's children. Only now, Interpol is hunting them, bankers around the world have been told to freeze their assets and the International Criminal Court is investigating their alleged involvement in crimes against humanity.
While Saif Gaddafi, the second son, has served as the public face of the family's second generation, his siblings also play important roles in their father's regime.
Muhammad
Eldest son Muhammad Gaddafi runs Libya's telecommunications industry, serves as the head of the Libyan Olympic Committee and owns 40% of a Libyan joint-venture Coca-Cola franchise.
Saif al-Islam
For nearly a decade Saif al-Islam (Sword of Islam) Gaddafi embodied the hopes of a new future for Libya and the Middle East.
He was widely viewed as liberal, talented and a force for change.
Articulate in English, German, French and Arabic, with a PhD in political philosophy from the London School of Economics, the 38-year-old Libyan heir-apparent moved in the best of circles.
He showered money on celebrities and good causes and was lauded by Europe's elites for trying to dismantle his father's legacy of terrorism, socialism and ruthless authoritarianism.
Last October, when he gave the London School of Economics $2.3-million to study ways to enhance democracy in North Africa, Mr. Gaddafi was publicly praised "as someone who looks to democracy, civil society and deep liberal values for the core of his inspiration."
Al-Saadi
The third son, Al-Saadi, is the head of the Libyan National Football Association and owns shares of the Libyan Al Ahli soccer club, as well as Italian soccer team, Juventus. He is an officer in Libya's Special Forces and, according to leaked diplomatic cables, has used military units under his control to intimidate business rivals. Recent news reports say he was involved in trying to crush protests in Benghazi.
Muatassim
No. 4 son Muatassim is Libya's National Security Advisor and, according to the WikiLeaks cables, recently demanded US$1.2-billion from Libya's national oil corporation to establish his own militia.
Hannibal
Hannibal, the fifth son, is responsible for controlling the shipment of Libyan oil abroad and runs the country's shipping industry. He has a long history of unstable behaviour and has been investigated for beating two servants in Geneva and beating his wife during an argument in their London hotel suite.
Khamis
The sixth son Khamis commands a Special Forces unit known as the 32nd Brigade, which serves as the Gaddafi family's protection unit. He is said to have been involved in killing civilians in Benghazi.
Saif al-Arab
The least known of the sons is Saif al-Arab, who until recently lived in Munich where he reportedly attended university. He has a reputation as a party animal and was investigated in 2008, but never charged, in an arms smuggling case. On Friday, Germany revoked his residency status and he will not be allowed back into the country.
Aisha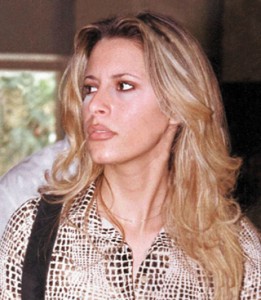 Col. Gaddafi's only daughter, Aisha, is a lawyer, who in 2004 joined the defence team of deposed Iraqi dictator Saddam Hussein. She was appointed a UN goodwill ambassador to promote AIDS awareness in 2009. She is now married to a cousin.
Muammar Gaddafi was a close supporter of former Ugandan President Idi Amin. In gratitude, Amin married Gaddafi's daughter Aisha while in Libya, but she then divorced him.
Muammar Gaddafi is married to Safia Farkash el-Brasai, former nurse from Al Bayda, who is his second wife. Gaddafi has eight biological children and he also has adopted two children from two marriages, Hanna and Milad. Hanna was killed when U.S. bombed the residence of Muammar Gaddafi in 1986. Meanwhile, Milad survived and rescued his adopted father in the incident.
National post, Ya Libnan