Nasawiya: Gathering on March 8 to protest women's rights in Lebanon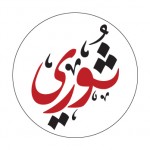 On this year's very special 100th anniversary of International Women's Day, Nasawiyas is organizing a Take Back the Night March to protest sexual harassment and call for safe streets for women.
The primary goal of the protest is to honor all the gender justice struggles that have passed and those that are ongoing – To take back the night, metaphorically and literally, and raise the voices loud against sexual harassment and for having safe spaces for women to be in regardless of time of the day.
For having the right to grant nationality
For the anti family violence bill
For justice for migrant workers
Against discrimination and for all freedoms
And for much much more.
On Tuesday, March 8, at 830 PM, right after the sit-in, we will join the Israeli Apartheid Week at Issam Fares Hall in AUB. IAW and Nasawiya will be collaborating on that night to host a talk on Struggle, Resistance and Women by Leila Khaled and Hana Ibrahim. The talk is entitled Why We Struggle: Towards a Just Society.
Nasawiya is looking for volunteers to help out – please email n.moawad@gmail.com if you are interested.