Officials who keep Gaddafi's Libya running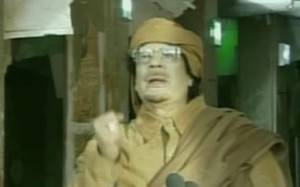 Weakened by international condemnation and defections from his own administration, Libyan leader Muammar Gaddafi's faltering grip on power relies heavily on a handful of powerful officials.
The core of Libya's ruling system is made up of Gaddafi's own children and other family members. But figures outside this inner circle have important roles in keeping Libya's energy sector and finances in order.
Defections by Libya's ministers for justice and interior, and the prosecutor-general, have raised questions about the extent to which Gaddafi can still rely on his officials' loyalty.
Following is a list of some of the most important people outside the Gaddafi family circle:
BASHIR SALEH
Gaddafi's long-serving chief of staff, Saleh has a reputation as one of the Libyan leader's most powerful advisers. He rarely speaks in public. Like many of Libya's most senior officials, he has been given control of part of the country's oil wealth. For several years he was chairman of the Libyan African Investment Portfolio, an arm of the country's sovereign wealth fund. After Gaddafi's influential head of protocol Nuri al-Mismari fell out of favour and fled to Paris in December last year, Saleh took over that role as well, sources close to the government said. Since Libya descended into violence, he has kept a low profile, but there have been no indications he is not still in his job.
SHOKRI GHANEM
As head of Libya's NOC state energy firm and its delegate to the Organization of the Petroleum Exporting Countries, Ghanem is the country's most important energy official. He is widely respected by people in the industry and has the confidence of executives with international energy companies who do business in Libya. Prime minister until he was removed in 2006, Ghanem speaks fluent English and is at ease talking to the media. He is associated with a reform-minded camp around Gaddafi's son Saif al-Islam, and that has put him into conflict with a conservative old guard. Ghanem briefly stepped down from his job in 2009 and then returned a few weeks later. A U.S. embassy cable published by WikiLeaks quoted Ghanem as saying he took the time off to "catch up on movies, read books, and rest". But analysts interpreted the episode as part of the power struggle between the rival camps. According to officials in his office, he has been working daily since the crisis began in Libya. "I am in my office; we are running the business; we are trying to do our utmost to keep the oil installations safe," he said in an interview with Reuters this week.
Al-BAGHDADI ALI AL-MAHMOUDI
Libya's prime minister, al-Mahmoudi is a leading figure in the conservative camp which opposed Saif al-Islam Gaddafi's attempts at reform. He has been in the job since replacing Ghanem in 2006. Questions were asked about what stance he was taking in the crisis when his long-standing spokesman Mohamed Bayou, who had resigned a month earlier, publicly criticised the Libyan leadership and called for dialogue with the opposition. It was not clear though if Bayou was backed by his former boss. The prime minister has been hard at work in the past few days, officials in his office say, pushing through measures to increase food subsidies, wages and allowances for millions of Libyans.
MOHAMMED LAYAS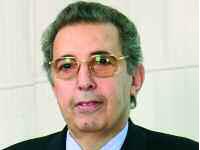 As chief executive of the Libyan Investment Authority (LIA), the main sovereign wealth fund, Layas controls about $65 billion. The authority worked to enhance Libya's credibility on the international stage by acquiring stakes in European bluechip firms, including Italian bank Unicredit and British publisher Pearson, owner of the Financial Times newspaper. A U.S. embassy cable published by WikiLeaks quotes Layas as saying his fund was approached by fraudster Bernard Madoff about an investment opportunity "but we did not accept." The cable went on to say that Layas had "strong ties to powerful protectors within the Libyan regime".