U.S. takes cautious line on Fifth Fleet's base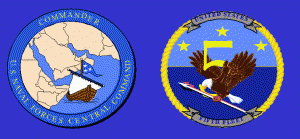 Unrest in Bahrain is putting the future of a key U.S. ally in doubt, a microcosm of how the Middle East's roiling political landscape is challenging U.S. policy in the region.
A U.S. ally in a geographically strategic perch, Bahrain is positioned near the world's most important oil reserves, and its Sunni government has been seen as a reliable bulwark against nearby Shiite-led Iran. At the center of U.S. strategy there is the headquarters of the U.S. Fifth Fleet—a base that is home to 3,000 military personnel who oversee the 30 naval ships and some 30,000 sailors that patrol the Persian Gulf and Arabian and Red seas.
The Bahrain base isn't the most important U.S. base in the Middle East, but it oversees all of its naval operations there, a critical task. While it could conceivably be moved, former officials say no other country has been as reliably welcoming to the U.S. presence as Bahrain.
"Could we find some other place to put a fleet headquarters? Probably we could," said Anthony Cordesman, a defense analyst at the Center for Strategic and International Studies. "But if Bahrain becomes unstable, if it comes under Iranian influence…[that] threatens the entire structure of world oil markets."
The U.S. has so far been relatively quiet in condemning Bahrain's moves against protesters. President Barack Obama, at a news conference this week, pointedly avoided criticizing Bahrain's leaders as he eventually did amid building protests against Egypt's now-deposed Hosni Mubarak.
But the State Department on Thursday expressed its sharpest concerns yet over the events in Bahrain, highlighting the delicate path it continues to carve between guarding its longtime alliances in the region and supporting its emerging democracy movements.
On Thursday, Secretary of State Hillary Clinton spoke with her Bahraini counterpart to express "deep concern about recent events and [urge] restraint moving forward," according to a State Department official.
"This is something that the Bahraini government needs to address in a greater fashion," said Mark Toner, a State Department spokesman. He said the U.S. was "expressing our full support for the right of these people to express themselves."
Defense Secretary Robert Gates called Crown Prince Salman Bin Hamad Al Khalifa; officials declined to give details of the call.
American ties to Bahrain go back to the 1940s, when U.S. Navy vessels first began to use the port. The U.S. took over the navy base in Bahrain from the British in 1971.
Though Bahrain was heavily used in the Gulf war, the U.S. presence remained modest until Sept. 11, 2001, when the U.S. dramatically rebuilt its naval presence in the Persian Gulf. Today the base is a logistics resupply point and command and control node. Two carrier battle groups, one led by the USS Carl Vinson the other by the USS Enterprise, are under Fifth Fleet command.
Bahrain has little in the way of its own energy reserves and a small military. But its location near key Saudi fields, and its rulers' pro-American track record, have given it outsized importance. U.S. efforts to build up defense cooperation among the Arab gulf states would be undermined if Bahrain's Sunni royal family were to be replaced with a pro-Iranian administration.
Some analysts see Iranian influence among the Shiite protesters in Bahrain, and few doubt Tehran would like to see the U.S. forced to pull out of the kingdom. "It is a natural goal of Iran to try and expel the Fifth Fleet from Bahrain," said Elliott Abrams, a former senior State Department official.
In recent years, the U.S. and its military have quietly pushed for political liberalization in Bahrain. Current and former officials have said that while the king and crown prince remain reform-minded, they say the prime minister—the king's uncle—remains a strong obstacle. The prime minister, on his website, says he has supported the royal family's move to support press freedom and other reform efforts.
Retired Adm. William Fallon said the administration is right to take a different approach to Bahrain. "This is a different case than Egypt, and we really need to tread lightly," said Adm. Fallon, the former head of U.S. Central Command in the Middle East. "This leadership does not abuse its people."
Adm. Fallon said it would be difficult for the Navy to find a Middle Eastern home as open as Bahrain. Unlike in other Middle Eastern countries, U.S. personnel are not confined to compounds. Navy personnel stationed in Bahrain often bring their families.
"With many other places, their affinity for us waxes and wanes. Bahrain has been a staunch ally, unwavering," Adm. Fallon said. "It is very, very handy to have that foothold there." WSJ