Financial inflows into Lebanon fell to $17 billion in 2010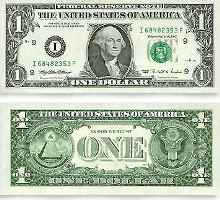 Financial inflows into Lebanon fell to $17.036 billion in 2010, down by 17.5 percent compared to 2009, according to Bank Audi Weekly Monitor.
The bank said despite this decline, the inflows still managed to more than fully cover Lebanon's structural trade deficit, resulting in a balance of payments surplus.
"The average financial inflows into Lebanon over the past five years stood at $13.187 billion, which means that financial inflows in 2010 fared well, relative to the previous five years.
Experts say that 2009 was an exceptional year because Lebanon benefited tremendously from the flow of cash from both Lebanese expatriates and foreign investors who were concerned about the volatile market conditions in their countries.
The report recalled that financial inflows in 2009 reached an unprecedented level, as the country benefited from regional woes and attracted financial flows into its solid banking system, which emerged from the global crisis unscathed.
"Currently, the emerging global recovery has left other countries in the region attracting financial flows, which in turn diminished to a certain extent the financial inflows into Lebanon," Audi said.
"If one were to consider the routes via which finance flows into Lebanon, a mixed trend is notable in 2010," the report said.
Transfers to tourists increased, as those are usually translated into tax-free spending, and the latter went up by 21 percent in 2010.
Inward remittances into Lebanon also bucked the trend of falling financial inflows and recorded a continuing increase in 2010. DS