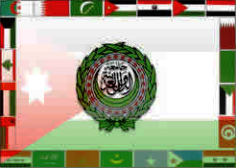 Libya said on Friday that it has decided to postpone indefinitely the 23rd summit of the Arab League, a 22-member forum representing Arab nations, said a media report.
The decision by Libya, the current chair-country, comes in the wake of growing unrest in several Arab nations, the Voice of Russia reported.
Recent anti-government protests in Tunisia and Egypt led to the removal of regimes.
Also, the tiny Sunni-ruled kingdom of Bahrain, which is home to the U.S. Navy's Fifth Fleet, witnessed unprecedented popular protests this week, as the revolt in Egypt and Tunisia fanned long-simmering anger over the majority Shiites' marginalization in the country.
Yemen, the poorest nation in the Middle East, has been witnessing anti-government protests, demanding the resignation of President Ali Abdullah Saleh and democratic reforms. Besides, Algeria, Libya, Iraq and Jordan are also facing similar protests.
Amr Moussa, the secretary-general of the Arab League, told CNN that he would seriously consider being a candidate for the presidential elections in Egypt following the resignation of President Hosni Mubarak.
He also thought of stepping down from his position following the 23rd summit, which was scheduled on March 29th, the report said. IBtimes