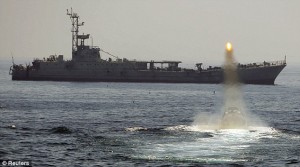 U.S. crude oil futures prices bounced back to $85 a barrel on Wednesday in volatile trading after Israel's foreign minister hinted at a response to Iran sending warships through the Suez Canal en route to Syria.
Crude prices had briefly turned negative after initially rallying on a government report that showed crude oil and gasoline stockpiles rose less than expected last week, while distillate stocks fell more than forecast.
On the New York Mercantile Exchange, March crude CLH1 was up 95 cents, or 1.13 percent, to $85.27 a barrel at 11:38 a.m. EST (1638 GMT), trading from $84.12 to $85.36.
Reuters