US: Hezbollah hijacked Lebanon's democracy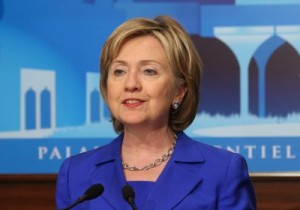 U.S. Secretary of State Hilary Clinton said Monday during an interview with 'Al Hurra' television in response to a question about the Special Tribunal for Lebanon (STL) on the occasion marking the 6th anniversary of the assassination of Lebanon's former PM Rafik Hariri that the the United States believes strongly in the work of the tribunal, "because we do not believe that there should be impunity for murder."
"the United States believes strongly in the work of the tribunal, because we do not believe that there should be impunity for murder. And we do not believe that it is in Lebanon's interest to avoid accountability for those who murdered not only Prime Minister Hariri but 22 other innocent people. So we're going to continue to support the work of the tribunal. We think it's important, and we believe that Lebanon itself would benefit from having this matter resolved. We also are very hopeful that the government that is finally formed will recognize the need for the tribunal's work to continue."
In another interview with al-Arabiya Arab TV Clinton reiterated US support for the Special Tribunal for Lebanon, saying ex-Premier Rafik Hariri's assassins should be brought to justice.
She expressed hope that Premier-designate Najib Miqati's government will recognize the need for the tribunal's work to continue.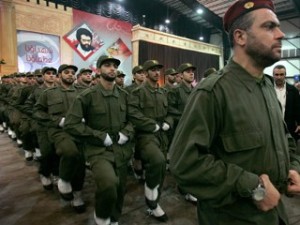 In response to a question about March 8 new parliament majority she accused Hezbollah of hijacking Lebanon's democracy
In response to a question about Hezbollah arms she stressed that only the Lebanese state should have monopoly on military power.
"There are many ways that a democracy can be hijacked," Clinton said
"Having armed militias within a democratic state should not be permitted. And this has been a consistent American position that the state should be the guarantor of the integrity and authority of the state, and should have a monopoly on military power," she said.
Unfortunately this is not the case for Lebanon she said since Hezbollah is a state within a state
The Lebanese "deserve to have their democracy respected and their voices heard, and not have one element of their society using the threat of force and the potential of violence to try to achieve political ends," she said.
This was a possible reference to the alleged Hezbollah threats against MP Walid Jumblatt and his PSP parliament members that forced them to switch allegiance to Hezbollah's PM candidate .
The Iranian- and Syrian-backed Hezbollah brought down PM Saad Hariri's government on January 12 over the Special Tribunal for Lebanon's imminent indictment which is widely expected to implicate Hezbollah members in the assassination of former PM Rafik Hariri in 2005 .
Mikati, who was backed by Hezbollah and its March 8 allies including Jumblatt and Mohammad Safadi, was appointed by president Michel Suleiman as PM-designate to form and head the next cabinet , giving Hezbollah and its allies increased leverage in the country and provoking widespread protests.