Mubarak's health is deteriorating, report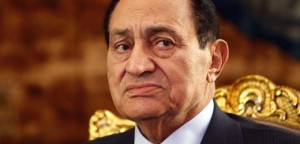 The health of former Egyptian ruler Hosni Mubarak is deteriorating and he is refusing medical treatment, the Saudi-owned daily Asharq al-Awsat said on Tuesday. The report could not immediately be confirmed.
"What is certain is that his state of health is declining drastically, in addition there is information that he is refusing to receive the required medical treatment," the paper said on its online edition, quoting a former security official affiliated to the Egyptian military high command.
A source who knows the family had said on Monday that Mubarak was not sick. Reuters