Israel closes 4 embassies in face of terror threats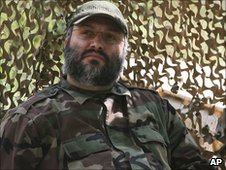 Israel has closed all or part of four foreign missions in the face of terror threats, the Foreign Ministry said Tuesday.
"Our assessment at this point is that these sites are under threat, and this is being taken care of," the ministry said in a statement.
"Unusual occurrences have been identified recently around a few Israeli missions abroad," the ministry said in the statement, without identifying which embassies or consulates were affected. "The relevant Israeli authorities are in touch with relevant authorities in the countries concerned."
Israel's counter-terror bureau also warned citizens to avoid Israeli and Jewish targets in Egypt, Turkey, Georgia, Armenia, Ivory Coast, Mali, Mauritania and Venezuela, in connection with the anniversary of the assassination of Hezbollah figures Imad Mughniyeh and Abbas al-Moussawi
Moussawi was killed by an Israeli air-strike in south Lebanon in February 1992. Mughniyeh, Hezbollah's operations officer and one of the world's most wanted terrorists, died in a Damascus explosion in February 2008.