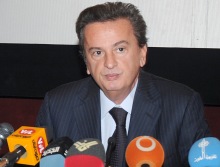 U.S. authorities ordered sanctions Thursday against a Lebanese bank that the U.S. says helped drug traffickers launder money and finance the Lebanese group Hezbollah.
But on Friday Lebanese Central Bank Governor Riad Salameh praised the bank and said it has his support :
"The Lebanese Canadian Bank (LCB) has a highly qualified administration, plenty of liquidity and the support of the Central Bank."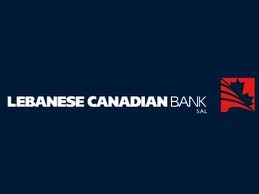 "The LCB respects international standards, the memoranda of the Central Bank and the money laundering control committee," the National News Agency quoted Salameh as saying.
"We assure the local market and all customers of LCB that their operations are safe." Salameh stressed.
The U.S. Treasury and Drug Enforcement Administration officials alleged that hundreds of millions of dollars in drug proceeds were laundered through accounts at the lender.
Last month, Treasury officials made an initial move against the laundering network by designating its alleged leader, Ayman Joumaa, as a drug kingpin and seeking to seize assets belonging to him and associates. The DEA says the Joumaa network moves as much as $200 million per month through various conduits, including bulk-cash smuggling, deposits in Lebanese exchange houses and shipments of consumer goods.
U.S. officials say Lebanon has laws against terrorism financing, but they don't apply to Hezbollah.
The U.S. considers Hezbollah a terrorism group.
Transparency
Georges Zard Abou Jaoude, chairman and general manager of the Lebanese Canadian Bank told a Lebanese television network on Thursday, "All our books are open, with full transparency, whether for Lebanese monetary authorities represented by the anti-money laundering bureau or even American authorities."
He added that one individual named by the Treasury Department had not done any transactions in four years