US sanctions Lebanese bank over money laundering, ties to Hezbollah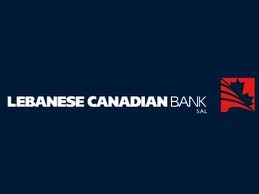 U.S. authorities ordered sanctions against a Lebanese bank that the U.S. says helped drug traffickers launder money and finance the Lebanese group Hezbollah.
The U.S. Treasury Department on Thursday designated Lebanese Canadian Bank SAL as a "primary money laundering concern" under Patriot Act provisions aimed at curbing terrorism finance.
Treasury and U.S. Drug Enforcement Administration officials alleged that hundreds of millions of dollars in drug proceeds were laundered through accounts at the lender.
In a statement, the bank denied "knowledge of any involvement in any manner whatsoever in illicit transactions or wrongdoing." The bank said it was "committed to fully cooperate and coordinate with the relevant regulatory authorities in an effort to demonstrate the integrity and transparency of its operations."
Last month, Treasury officials made an initial move against the laundering network by designating its alleged leader, Ayman Joumaa, as a drug kingpin and seeking to seize assets belonging to him and associates. The DEA says the Joumaa network moves as much as $200 million per month through various conduits, including bulk-cash smuggling, deposits in Lebanese exchange houses and shipments of consumer goods.
Stuart Levey, undersecretary for terrorism and financial intelligence, said the action was intended to "protect the U.S. financial system from illicit proceeds flowing through LCB" and to deprive the Joumaa network from access to the legitimate financial system. Investigators leading the probe believe Lebanese Canadian Bank managers "are complicit in the network's money-laundering activities," Mr. Levey said.
U.S. officials said they advised Canadian officials of their actions but that the alleged offenses didn't occur in Canada. The Lebanese Embassy in Washington didn't immediately respond to a request for comment.
In a related move Thursday, Treasury's Financial Crimes Enforcement Network, known as FinCen, proposed measures that, if approved, would largely prohibit U.S. financial institutions from doing business with the Lebanese bank.
The action against the Lebanese bank is an outgrowth of a five-year-old drug enforcement probe into what officials say are efforts by South American traffickers to establish new shipment routes through West African countries. The networks ship drugs from Colombia to Europe and the Middle East, officials said.
"Traffickers are taking advantage of more profit and less risk," said Derek Maltz, the Drug Enforcement Agency special agent in charge. He was referring to European customers paying in euros and trafficking routes that enjoy less intense U.S. law enforcement presence.
U.S. officials say Lebanon has laws against terrorism financing, but they don't apply to Hezbollah. The country recently chose a candidate backed by Hezbollah as prime minister, confirming the movement as the country's most powerful political force.
The U.S. considers Hezbollah a terrorism group.
Drug enforcement investigators believe money from drug trafficking ends up financing weapons, logistics and training for Hezbollah's terror activities, Mr. Maltz said.
One of the schemes used to launder the money involves used car sales in the U.S., according to the DEA. U.S. officials said wire transfers from the Lebanese Canadian Bank, structured in small sums to evade U.S. financial reporting requirements, are sent to multiple U.S. car dealerships, some of which are operated by people being investigated by the DEA. The vehicles are shipped to West Africa, where the Lebanese bank operates a subsidiary in Gambia, and proceeds are repatriated to Lebanon, the drug enforcement officials said.
A separate scheme uses Lebanese Canadian Bank accounts in U.S. banks to purchase consumer goods from Asia for sale in Latin America, U.S. officials said. The proceeds of those sales are laundered through informal Colombian-based currency exchanges, they said.
According to Treasury officials, Hezbollah receives financial support from the Joumaa network's activities through multiple links to the Lebanese bank. Officials said one of the leaders of the drug trafficking organization based in Latin America is a Hezbollah supporter. Hezbollah's Tehran-based envoy, Abdallah Safieddine, has aided Iranian officials' access to Lebanese Canadian Bank accounts and other banking services, according to Treasury.