China steps up web censorship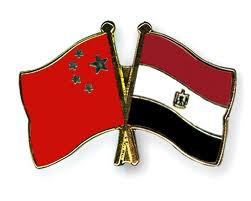 Chinese authorities have blocked the word "Egypt" from searches on Twitter-like microblogging sites in an indication of concern among Communist Party leaders that the unrest there could encourage similar calls for political reform in China.
Internet censors also appeared Sunday to have deleted almost all of the comments posted beneath the few limited reports on the unrest—mostly from the state-run Xinhua news agency—which have been published on Chinese news sites in the last few days.
The strict online controls illustrate the party's concern that the Internet is providing China's citizens with a new means of information and organization that could challenge its monopoly on power in the same way as it has other authoritarian governments in recent years.
Chinese authorities also stepped up their efforts to control the Internet after the "color revolutions" in the former Soviet Union in 2003-2005, and the pro-democracy protests in Iran in 2009. They completely shut down Internet access in the northwestern Chinese region of Xinjiang for several months after riots there in 2009.
They now appear to be tightening media and Internet restrictions in the run-up to once-a-decade leadership succession next year, when President Hu Jintao and six other top leaders are expected to retire from their party posts.
China—which has close diplomatic relations with Egypt and has sold it millions of dollars of weapons—also issued a warning to Chinese citizens there on Sunday, urging them to reconsider their travel plans or seek assistance from the Chinese government in Egypt.
China's state media have provided limited coverage of the unrest in Egypt, including the scores of reported deaths, the cutting of Internet and cellphone access, and President Hosni Mubarak's appointment of a vice president. Most newspapers, television stations and news portals have stuck closely to the official Xinhua reports, which they haven't featured prominently, while refraining from independent reporting or commentary.
One of the only exceptions was the Global Times, a popular tabloid published by China's Communist Party, which said in a commentary in English and Chinese on Sunday that "color revolutions" couldn't achieve real democracy.
"In the West, democracy is not only a political system, but a way of life. Yet some emerging democracies in Asia and Africa are taking hit after hit from street-level clamor. Democracy is still far away for Tunisia and Egypt. The success of a democracy takes concrete foundations in economy, education and social issues," the commentary said. "As a general concept, democracy has been accepted by most people. But when it comes to political systems, the Western model is only one of a few options. It takes time and effort to apply democracy to different countries, and to do so without the turmoil of revolution."
Internet censors, meanwhile, appear to have been working hard to ensure that China's army of 457 million Internet users don't provide any independent commentary on the events in Egypt—or comparisons to China.
Searches on Sunday for "Egypt" on microblog functions of Chinese web portals such as Sina.com and Sohu.com revealed only messages saying either that the results couldn't be found, or couldn't be displayed. "In accordance with the relevant laws, regulations and policies, the search results could not be displayed," said the response on Sina.com's microblogging site, Sina Weibo.
Twitter, Facebook and other foreign social-networking sites are blocked in China, and Internet censors routinely prevent access to other sites they consider politically sensitive or illegal under Chinese law. But Chinese microblogging services are rapidly becoming a popular alternative source of information, with the number of registered users hitting an estimated 75 million in 2010, up from eight million in 2009, according to a recent report by market-research firm Analysys International.
News portals mostly stuck to Xinhua reports, with at least 53 publishing one on Sunday that said that President Mubarak had appointed a new premier, and included a brief biography of the new appointment, but it made no mention of the unrest.
The Global Times' Chinese site was one of the few that published several brief reports from other sources, saying for example that Israel had boosted security on its borders, and that Mr Mubarak's two sons had arrived in Britain.
However, almost all of those reports had no comments at all beneath them—which is unusual for such a major world news story, unless censors have removed comments because they are deemed too politically sensitive.
China's authorities appear to have grown increasingly concerned about the spread of unauthorized news reporting and commentary through microblogging and other websites, especially those under the control of local, rather than national, authorities.
In November, China's propaganda czars launched a six-month campaign against "fake news," according to a report on Friday in the Press and Publications Report, a journal published by the General Administration of Press and Publication. It quoted Zhai Huisheng, senior media official in charge of training journalists, saying the campaign involved teams of media officials holding conferences with journalists at provincial, prefectural and city levels.
In another example of tightening restrictions, state media reported this month that local police banned the photocopying of politically sensitive material on the campus of Peking University. "Materials that express hate against the Party, the State or the social politics are forbidden," reads an order issued by local police to each of the campus's 29 photocopying rooms, according to the Global Times. "Do not photocopy. Call the police immediately after [the materials] are found." WSJ