Lebanese Crisis Deepens as Talks Break Down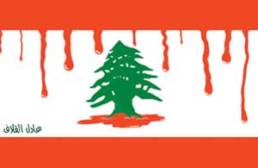 Lebanon's worst crisis in years escalated dangerously on Thursday, as a last-ditch negotiations broke down over expected indictments of Hezbollah members in the assassination of the prime minister's father, and the prime minister, Saad al-Hariri, struck a defiant note toward Hezbollah and its allies in a speech.
Mr. Hariri spoke just hours after Turkey and Qatar announced that they had ended work on their initiative, bringing the crisis squarely around himself.
His father's assassination in February 2005 unleashed the long-running confrontation between his supporters, backed by the United States and France, and Hezbollah and its allies, backed by Iran and Syria.
In the 17-minute address, Mr. Hariri said he would seek to form the next government in talks next week, defying demands by Hezbollah and its allies to step down and raising the prospect that the militant Shiite Muslim movement might revert to the street — be it protests, labor strikes or even violent confrontations — to ensure that Mr. Hariri is unable to do.
"The problem now is Prime Minister Hariri," said a senior opposition official allied with Hezbollah. "He is still a candidate and we don't want him anymore."
But the speech itself illustrated an unusual quality of the confrontation so far: Mr. Hariri, long seen as a political neophyte and sometimes derided for his naïveté, managed to corner Hezbollah in the position of having to take responsibility for any violence that erupts. In a series of moves in past months — by lying, according to his opponents — he has managed to win tactically at several turns of the crisis and put his foes on the defensive, though those same foes warn that he may disastrously lose the greater battle.
"It's on the razor's edge," Walid Jumblatt, a politician and leader of a minority community who has emerged as a kingmaker, said in an interview. "I can see the nervousness of Hezbollah and the Syrians. They feel — and they are right to feel — outmaneuvered and betrayed." He warned the crisis "might blow up the whole country."
The confrontation centers on a United Nations-backed tribunal investigating the assassination of Mr. Hariri's father, the former prime minister Rafik Hariri. He was killed with 22 others in a spectacular bombing along Beirut's seafront, an attack that refigured the political calculus of a diverse country. It has yet to forge a new status quo.
Indictments were handed to a judge this week in the Hague, and though they remain secret, it has become common knowledge that members of Hezbollah, the single most powerful here, will be named when they are issued within the next two months.
By: By ANTHONY SHADID