Turkish, Qatar FMs head to Lebanon to try resolve crisis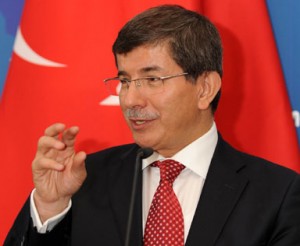 Turkish Foreign Minister Ahmet Davutoglu accompanied by Qatari Prime Minister Sheikh Hamad bin Jassim bin Jaber al-Thani, will head to Lebanon on Tuesday to try to find a resolution to the latest political crisis according to Turkish diplomatic source
Both will have talks with various Lebanese political and governmental circles.
Both participated in the Damasus meeting on the Lebanon crisis on Monday, where the leaders of Syria, Turkey and Qatar agreed to back mediation efforts by Damascus and Riyadh, according to the Syrian Arab News Agency (SANA) .
In a related development Iranian Foreign Ministry Caretaker Ali Akbar Salehi is due to leave Tehran for Ankara Monday night to discuss the latest situation in Lebanon with his Turkish counterpart and other Turkish officials, Fars News Agency reported.