Trial of FPM's Karam postponed till Feb.22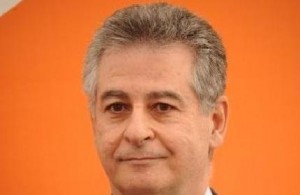 The Lebanese military court has postponed to February 22 the trial of retired General Fayez Karam and Elias Karam, National News Agency (NNA) reported on Tuesday
Both are accused of collaboration with Israel.
The postponement was made for judicial reasons, NNA added.
Karam, a senior Free Patriotic Movement (FPM) official, was arrested by the Internal Security Forces (ISF) – Information Branch last August and was charged with espionage and providing Israel with information on Hezbollah, FPM leader Michel Aoun's closest ally.
Hezbollah reportedly knew that Karam, was collaborating with Israel from the moment he was arrested last August , an Arab diplomat told Al-Balad newspaper in an interview published last October 22.
"Hezbollah did not bring up the issue of Karam publicly because it took into account its alliance with FPM leader MP Michel Aoun," the diplomat said.
Karam and Aoun went into exile in France following Aoun's defeat by the Syrian army in 1990 and both returned to Lebanon in May 2005 , 11 days following the withdrawal of the Syrian army from Lebanon.
Aoun said earlier in November that Karam was not guilty.