Turkish officer created Hezbollah to fight Kurds, report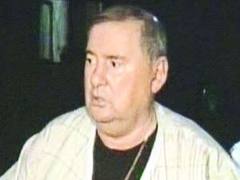 A retired Turkish army officer told an Istanbul court that he created the Turkish militant Islamic group Hezbollah as a supplementary force to fight and kill Kurdish separatists, Star newspaper reported.
Colonel Arif Dogan said he set up the group to fight against the Kurdistan Workers' Party, or PKK, a Marxist Kurdish group that has been fighting the military since 1984 to carve out an independent state in southeast Turkey, Star said. Dogan said the organization he formed was originally called Hizbulkontra and that Huseyin Velioglu, who died in a police shootout in Istanbul in 2000, was made its leader, Star said.
Dogan was testifying in the "Ergenekon" case involving military officers and others accused of plotting to overthrow Prime Minister Recep Tayyip Erdogan, Star said. He arrived at the courthouse in an ambulance and said he was confessing because he wanted to tell the truth about what he knew before he died, Star said.
Turkey's Hezbollah, which is not directly related to the group of the same name in Lebanon, is accused of dozens of brutal killings across the country in the 1990s before it turned against the state. The name comes from the Arabic for "Party of God."