Kipp report: Lebanon's grass not so green
A year ago it held us all captivated, but as other markets begin to recover Lebanon's allure is not so strong. Kipp takes a look.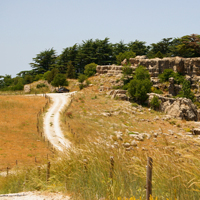 By: Samuel Potter
A year ago, Lebanon was on everyone's lips. In the UAE, business was slap bang in the middle of the doldrums. After the horrendous slump that was 2009, there was no prospect of immediate growth and everyone was prepared to settle for clinging on. It was like we were on thin ice, and no one wanted to move in case it cracked.
But in Lebanon, things were buzzing. Thanks to a tightly regulated financial system (ironically a consequence of its instability, which encouraged conservative banking practices), the country's banks weathered the financial crisis well, and after the 2006 war between Israel and Hezbollah and the Doha Agreement which brought internal peace, stability had returned and infrastructure was rebuilt.
So far so good, and with 8.5 percent growth in 2008, and 9 percent growth in 2009, Lebanon was the place to be. The economic growth, relative peace and healthy banks drew the attention of many businesses and business people, and branch offices began springing up in Beirut. But are the cracks now starting to show in Lebanon's fragile facade?
What makes us ask? Well firstly, growth is slowing. The World Bank estimates growth of 7 percent in 2010, while the Economist Intelligence Unit predicts 5.8 percent in 2011. Kipp concedes these are still admirable numbers, but the slowdown is inevitable – Lebanon lacks the infrastructure to maintain such a rapid growth, and it certainly doesn't have the money to upgrade that infrastructure.
How do we know? The figures from Lebanon's budget are out, and they show a record deficit. For all the country's economic activity, the government is no powerhouse, and it is hampered by debt acquired as Lebanon rebuilt following the long civil war. Bloomberg reports that the country's budget deficit widened 9.4 percent in the first 11 months of 2010, meaning it hit $2.8 billion. Interest payments on the public debt rose 4 percent, while payment on foreign debt jumped 15 percent. The government is predicting that debt will rise to $55.3 billion this year, or 129 percent of GDP.
And that striking economic growth of 7 percent in 2010 is matched by surging inflation, classed as "relatively high" throughout 2010 by the country's Consultation and Research Institute. According to the stats, food and beverages suffered the highest rises, with prices shooting up an incredible 12.55 percent.
Lack of money constrains efforts to upgrade the creaking infrastructure; in much of Lebanon residents and businesses still experience regular power cuts (by regular, we mean daily). As we wrote earlier in the year, Lebanon produces less than 1,600 MW of electricity but the actual need exceeds 2,300 MW. Before last summer, the government warned of daily power cuts totaling as much as 12-16 hours. Many buildings and companies rely on generators during these inevitable cuts – not exactly good for trade and industry.
And like power, stability is still not a given in the country. Internal tensions continue to simmer, as do regional ones. The border clash in August, where three Lebanese soldiers, a Lebanese journalist and an Israeli officer were killed, exposed exactly how close to the edge the country is. Hezbollah leader Sheikh Hassan Nasrallah said at the time, "From now on, if the army is attacked in any area where the resistance has a presence or a say, the resistance will not stand by idly. We will cut off the Israeli hand that reaches out to attack the Lebanese army."
"The region has enough tension as it is," said US state department spokesman PJ Crowley. "The last thing that we want to see is that this incident expand into something more significant."
Don't get Kipp wrong, Lebanon still has much to offer. A predicted budget deficit of 7 percent for 2010 is well below the official target (11 percent), and a large chunk of revenue from the Telecoms sector is reportedly still to be transferred to the treasury (although that is not necessarily a good thing – the delay seems to be down to politics, which belies the internal strife that still has a major bearing on the economy). But a trustworthy banking system, an educated population, and a liberal outlook combine to make it an attractive place of business in the region.
Provided the delicate peace internally and externally can hold, Lebanon's economy will continue to grow, and Kipp will be glad to see that happen. But as countries like the UAE once again find their feet, and begin a surer recovery, we think it's likely that both interest and investment in Lebanon will fade.