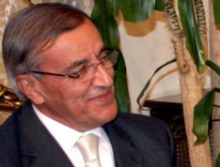 Lebanon has asked U.N. Secretary-General Ban Ki-moon to ensure that Israel's plans to drill for gas in the Mediterranean do not encroach on its own offshore reserves, the National News Agency said on Tuesday.
It said Foreign Minister Ali al-Shami wrote to Ban asking him to "exert every possible effort to prevent Israel exploiting Lebanon's maritime hydrocarbon resources which fall within its exclusive economic zone".
Shami's letter came a week after Texas-based Noble Energy and its Israeli exploration partners said the Leviathan prospect — 130 km (80 miles) off the Israeli port of Haifa — was the world's biggest deepwater gas find in the past decade.
Lebanon says that seismic surveys have identified promising quantities of natural gas in its own waters.
But Israel, which fought a month-long war with Lebanese group Hezbollah in 2006, has no agreed maritime border with Lebanon. Lebanese politicians say they fear Israel may drill in Lebanon's waters or extract gas from common fields. Israel has said the gas falls within its own waters.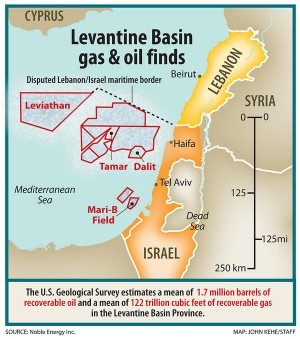 Shami stressed "Lebanon's right to exploit fully its hydrocarbon resources, which fall within its exclusive economic zone, based on legitimate rights established by international law," according to the news agency.
"Any Israeli exploitation of this resource would be a blatant violation of these laws and an attack on Lebanese sovereignty," he added.
Spurred on by Israel's plans to drill for gas, Lebanon's parliament ratified a long-awaited energy law last August, which paves the way for exploration of offshore reserves.
But it still has a long way to go to catch up with Israel. It must identify blocs for exploration, supply data to interested investors, select bidders and have companies start work, while the Israelis already have firms drilling for gas.