Qatar, US ink security accord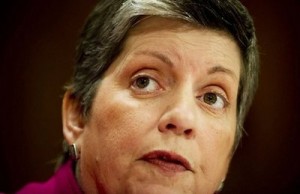 US Homeland Security Secretary Janet Napolitano and her Qatari counterpart Sheikh Abdullah bin Nasser bin Khalifa al-Thani on Sunday signed a bilateral security accord to boost bilateral cooperation.
"Homeland security does not begin at America's borders — it starts with our international partnerships to detect and deter terrorists and other individuals who pose a threat to citizens around the world," Napolitano said on inking the letter of intent, according to a statement from her department.
"This agreement will help us expand collaboration with Qatar in order to better protect the citizens of both nations against the evolving threats we face," she said.
The accord is aimed at bolstering information sharing about people with ties to terrorism and serious crime; tightening passenger screening at airports; and sharing methods of document screening, behavior detection and efforts to combat bulk cash smuggling and money laundering. AFP