Iran shoots down 2 Western spy drones in Gulf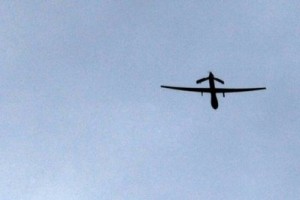 Iran's Revolutionary Guards have shot down two "Western spy drones" in the Gulf, a senior Iranian commander has been quoted as saying.
"Many" other drones have been shot down over an unspecified period of time, the Fars news agency quoted him as saying.
The head of the Revolutionary Guards' air force wing, Amir Ali Hajizadeh, produced no evidence to support the report.
He said this was the first time news of the incidents had been reported.
The drones were mainly being used in Iraq and Afghanistan but "some violations against our soil" had also occurred, the commander said.
Last August Iran unveiled what it said was its first domestically built drone, the Karrar.
It said it had a range of 1,000km (620 miles) and could carry two 250-pound (115kg) bombs, or a precision bomb of 500 pounds. BBC