Egypt uncovers Israel spy ring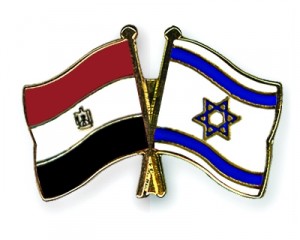 Egypt on Monday charged an Egyptian businessman and two Israelis with spying for Israel and trying to recruit operatives working for telecoms companies in Egypt, Syria and Lebanon.
Officials arrested Tarek Abdel Rezek Hussein, the 37-year-old owner of an import-export firm, in August, according to a document shown to reporters by Egyptian state security attorney Hicham Badawi.
The document alleged that Hussein had accepted $37,000 for providing the Israelis with information about Egyptians working in telecommunications companies who could be recruited to spy in Egypt, Syria and Lebanon.
The two Israelis were charged in absentia, Badawi said.
Egypt's general prosecutor demanded that all three be sent before an emergency state security criminal court on charges of "spying for Israel and harming the country's national interests," Egypt's state news agency MENA reported.
It was not clear if the charges were linked to a wave of arrests in Lebanon in the past two years, some of them involving telecom sector employees, over accusations of spying for Israel.
Israel's Foreign Ministry and its embassy in Cairo both had no comment.
Egypt has maintained diplomatic and economic ties with Israel since they signed a peace accord three decades ago.
Resentment lingers among ordinary Egyptians over Israel's conflict with the Palestinians, but arrests of people accused of spying for Israel are uncommon.
In 2007, Egypt convicted a 31-year-old Egyptian-Canadian dual national of spying for Israel. Three Israelis were charged in absentia. Israel dismissed the case as a fabrication.
In 1996, Egypt sentenced Azzam Azzam, an Israeli Arab textile worker, to 15 years in jail for spying for Israel. Egypt said Azzam had passed messages in women's underwear using invisible ink.
Both Azzam and Israel denied the charges. He was released after serving eight years as part of a deal that included the release of six Egyptian students in Israel. Reuters