MP: 'False witnesses' vote will embarrass Jumblatt, Suleiman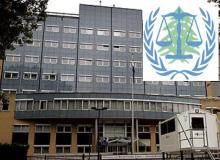 Future bloc MP Assem Aaraji said on Tuesday that a Vote on the false witnesses' file will not take place in the cabinet on Wednesday "because this would embarrass" Democratic Gathering bloc leader MP Walid Jumblatt and President Michel Suleiman".
"The submission of the false witnesses' file to the Judicial Council does not fall under the jurisdiction of the cabinet, but the judiciary," Aaraji told Al-Fajr radio station, adding that the Future bloc will discuss Speaker Nabih Berri's proposal to end the political impasse.
Speaker Nabih Berri is reportedly making a last-minute effort to reach a compromise on the false witnesses' issue, his political aide Ali Hasan Khalil told An Nahar newspaper.
According to An-Nahar newspaper on Tuesday, Berri proposed that the "false witnesses file" be considered as part of the case of former Prime Minister Rafik Hariri's 2005 assassination which was referred to the Judicial Council before the Special Tribunal for Lebanon got involved and therefore there is no need for a new cabinet decree to transfer the matter to the Justice Council and no need to discuss the issue in the Cabinet.
According to Berri's proposal, it would be then up to the judicial Council itself to decide whether it has jurisdiction in the matter, or not the source told an Nahar
Jumblatt told As-Safir newspaper in an interview published Tuesday that he prefers consensus on the "false witnesses" issue, and that he is working with the president to avoid putting the matter up for a vote in cabinet.
Lebanese Forces leader Samir Geagea said during an interview with Egyptian Nile Live television on Monday that transferring the issue of "false witnesses" from the cabinet to the Judicial Council is a move that will inhibit the functioning of the Special Tribunal for Lebanon (STL).
"If we give in to Hezbollah's demands, we would be subjecting Lebanon to a major disaster ." He said
The cabinet meeting is set for Wednesday at the Presidential Palace in Baabda with the "false witnesses file" as the first item on the session's agenda.
The cabinet has not met since its November 10 session, in which discussion of the controversy was postponed to avoid a divisive vote.
March 8 politicians have called on the cabinet to ask the Judicial Council to investigate the issue of witnesses who gave unreliable testimonies to the international probe into the late PM Rafik Hariri's 2005 murder. However, March 14 politicians have said that the regular judiciary should handle the matter.