Wikileaks-Secret cable, memo fuel tensions in Lebanon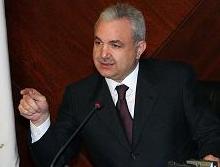 Lebanon's defense minister offered U.S. officials advice on how Israel could defeat the militant Hezbollah group in a future war and vowed to keep the Lebanese army out of the fighting, according to secret diplomatic cables released by WikiLeaks.
That memo and another secret cable that revealed U.S. secret spy flights over Hezbollah locations in Lebanon in 2008 are sure to fuel tensions between the militant group and the Western-backed prime minister at a sensitive time.
A U.N. tribunal is expected to issue indictments in the 2005 assassination of former Prime Minister Rafik Hariri, possibly as early as this month.
The tribunal has caused deep divisions within Lebanon's government, which includes Hezbollah along with pro-Western blocs led by Prime Minister Saad Hariri, the son of the slain leader.
There are fears of an outbreak of violence if the court indicts members of Hezbollah, which claims the court is bias.
The tribunal has exacerbated tensions and a deep mistrust between Hezbollah and Hariri's coalition. Hezbollah has accused members of the coalition of collaborating with the U.S. against the group, including during the monthlong 2006 war between Israel and the group.
The diplomatic records exposed on the WikiLeaks website this week revealed a 2008 conversation between the Lebanese Defense Minister, Elias Murr, and U.S. officials in Lebanon, in which he offered advice on how Israel could defeat Hezbollah in a future war.
Although he made clear he is not responsible for passing on messages to Israel, he said the Israelis should, for instance, avoid bombing bridges and infrastructure in Christian areas in a future war, so as not to turn public opinion against them.
"If Israel has to bomb all of these places in the Shiite areas as a matter of operational concern, that is Hezbollah's problem," Murr reportedly said.
Murr also said the Lebanese army would not get involved in the next war, adding that the objective was for the army to survive a three week war "completely intact" and to be able to "take over once Hezbollah's militia has been destroyed."
The classified memo was published in full on Thursday by the Lebanese daily Al-Akhbar, which was given an advance copy of the document by WikiLeaks.
Murr's office on Thursday denied he had made the comments, saying the report was "out of context and inaccurate."
Another memo released by WikiLeaks on Wednesday revealed the U.S. in 2008 flew secret spy plane missions over Hezbollah locations in Lebanon. The planes, which used foreign British airbases, collected intelligence that was passed on to third party governments including Lebanon, according to the memo.
British officials reportedly complained to U.S. diplomats about the secret American spy flights using foreign U.K. airbases, fearing that the data collected during those missions could implicate their country in potential human rights violations.
The documents were part of more than 250,000 cables from hundreds of U.S. embassies around the world obtained by WikiLeaks, and posted on its website. The trove of secret material has been published by newspapers worldwide, embarrassing the U.S. government and numerous foreign leaders. AP
This is the cable as published by al Akhbar newspaper on Thursday
Full Document
VZCZCXRO1782
OO RUEHBC RUEHDE RUEHKUK RUEHROV
DE RUEHLB #0372/01 0711608
ZNY SSSSS ZZH
O 111608Z MAR 08
FM AMEMBASSY BEIRUT
TO RUEHC/SECSTATE WASHDC IMMEDIATE 1273
INFO RUEHEE/ARAB LEAGUE COLLECTIVE PRIORITY
RUEHROV/AMEMBASSY VATICAN PRIORITY 1112
RUEKJCS/SECDEF WASHDC PRIORITY
RHMFISS/HQ USEUCOM VAIHINGEN GE PRIORITY
RUCNDT/USMISSION USUN NEW YORK PRIORITY 2041
RUEHNO/USMISSION USNATO PRIORITY 2308
RHEHNSC/NSC WASHDC PRIORITY
RHMFISS/CDR USCENTCOM MACDILL AFB FL PRIORITY
Content
S E C R E T SECTION 01 OF 04 BEIRUT 000372
SIPDIS
NOFORN
SIPDIS
DEPT PASS TO EU MEMBER STATES COLLECTIVE
NSC FOR ABRAMS/SINGH/YERGER
E.O. 12958: DECL: 03/10/2018
TAGS: PGOV, PREL, PTER, PARM, PINR, SY, IS, LE
SUBJECT: LEBANON: MINDEF WORRIED THAT HIZBALLAH WAR WITH
ISRAEL IMMINENT
REF: A. BEIRUT 355
B. IIR 6 857 0185 08
C. IIR 6 857 0189 08
D. BEIRUT 324
BEIRUT 00000372 001.2 OF 004
Classified By: Charge D'Affaires a.i. Michele J. Sison
for reasons 1.4 (b) and (d).
SUMMARY
——-
1. (S) In a March 10 meeting with Charge, MinDef Murr
expressed his growing concern that a Hizballah war with
Israel is imminent. His assessment is based upon recent
Hizballah preparations, reported movement of families, and
the precipitous increase in Israeli overflights of Lebanon.
Murr does not think that Hizballah can win another war with
Israel and will be defeated. Describing Hizballah as
"scared," Murr opined that they are scared because they know
that Israel might be about to attack, or, more probably, they
fear the retribution Israel will heap upon them when
Hizballah takes revenge for the killing of terrorist Imad
Mughniya. Murr offered some ideas aimed at avoiding turning
the Christian population against Israel when the next war
with Hizballah occurs. Murr also outlined his orders to the
Lebanese Army when/if Israel invades to counter Hizballah.
End summary.
2. (S) Charge, Defense Attache and ODC Chief met with Deputy
Prime Minister and Minister of Defense Elias Murr on March 10
at his home in Rabieh. The atmosphere of the meeting was
cordial and friendly.
HIZBALLAH MEMBERS RENTING SUMMER HOMES;
NOT ALL REPORTED ACTIVITY
DIRECTLY RELATED TO WAR PLANNING
—————————————
3. (S) Contacts such as Amine Gemayel (ref A) and Walid
Jumblatt have been telling us recently that the Shia, and in
particular senior Hizballah members, have been acquiring land
or renting homes in the Christian areas of Jezzine, Jebel
Rihan, Junieh, Zahle as well as in Druze areas. This is
causing alarm among the Christian populations in these
locations and is being taken as a sign by some that Hizballah
is planning for war.
4. (S) MinDef Murr told us that he has looked into these
rumors and, indeed, it was impossible to find a rental
property in these areas. Regarding the activity in Jezzine,
Murr assured us that this was nothing more than investing in
Lebanon by Lebanese Shia expats based in West Africa. As for
the buying of Christian properties, Murr reported that the
Christians want to sell their property so they can leave
Lebanon. In any case, Murr did not see a military linkage
between the sale of homes in Jezzine and Hizballah planning.
5. (S) As for the areas further north in Lebanon such as
Keserwan and the Metn, Murr confirmed that Shia are renting
in high numbers there because they feel that Israel is going
to attack soon. Such action could take place as early as
April 2008, he warned. (Comment: Shia took refuge
throughout Christian areas in south Lebanon during the July
2006 war, with as many as 300-400 people crowded into a
single church for weeks on end. End Comment.) Murr also told
us that Hassan Nasrallah's cousin has moved his family out of
the southern suburbs, the Dahiyya, and rented a chalet in the
resort town of Farayya for a year. According to Murr, this
means that Nasrallah is on high alert.
6. (S) In addition to renting homes in these areas, Hizballah
is making many concessions to the Christians who live in
these areas. In a meeting three weeks ago between top
Hizballah officials such as Wafiq Safa and March 14 members
at MoD Headquarters in Yarze, Hizballah agreed to all of the
Christians demands. The two most notable concessions were
that Hizballah will not place any signage with Nabih Berri or
Hassan Nasrallah's image in these locations and that
Hizballah will not have a visible presence in these areas.
BEIRUT 00000372 002.2 OF 004
(Comment: This is significant. During the July 2006 war,
Hizballah members moved into Christian areas and started
converting them to Hizballah strongholds. On one occasion,
Hizballah attempted to place a Nasrallah banner on the facade
of a local church. When the inhabitants protested, the were
intimidated into acquiescing. The banner was later hung
inside the church. End Comment.) Murr thinks that Hizballah
agreed to these concessions because it wants to avoid
internal problems at all costs while it prepares for its
external fight with Israel. During this same meeting, March
14 members learned that Hizballah has rockets that can fly
over 200 kilometers.
HIZBALLAH NOT CONVINCED THEY CAN WIN
THEY WILL LOSE IF THEY TRY WAR WITH ISRAEL
——————————————
7. (S) Murr told us that Hizballah is not "internally
convinced" that it can win this time. It was internally
convinced that it could win in 2006. Murr predicted that
Hizballah's war with Israel will not be like 2006 and that
the fight in the Beka'a Valley will be very different.
Saying that Israel paid the price by fighting in the villages
in 2006, Murr harbors no illusion that they will not get
bogged down in the village a second time. Instead, Murr
thinks they will bypass strongholds in villages and pursue
the main forces, the rockets.
8. (S) "I am sure Hizballah is scared and they are preparing
for a severe lesson this time," Murr said. Hizballah must
respond to the Mughniya assassination, but they know it will
bring retribution. Murr thinks that an attack in West Africa
or South America would be easier for Hizballah but he thinks
Nasrallah would prefer to attack inside of Israel if
possible. Hizballah will attempt to bring in Syria to absorb
some of the Israeli response to their attack, he added.
SYRIA'S ASSAD SEES NO SIGNALS OF WAR
THINKS HIS SUMMIT WILL SUCCEED
————————————
9. (S) Murr related that Saudi journalist Ghassan Charbel of
the Al-Hayat newspaper recently returned to Beirut from
Damascus where he met with Bashar Al-Assad. Charbel told
Murr that Bashar Assad told him "I have no Israeli signal of
a strike or a war even if Hizballah thinks this way."
10. (S) Assad feels that his Arab Summit will happen and that
he can continue to pursue his agenda in Lebanon, Charbel
informed Murr. Specifically, he intends to push for the
10-10-10 Cabinet formula while waiting for the term of the
Bush Administration to expire. He does not see anything at
all happening this year in Lebanon, Charbel had said. Murr
seemed to think otherwise, reporting that Syria has recalled
250,000 migrant agricultural workers from Lebanon who also
serve in the Syrian military reserves.
UNSCR 1701 AREAS OF LEBANON ARE PROTECTED
HIZBALLAH WILL NOT FIGHT ON THIS TERRAIN
—————————————–
11. (S) Murr said that Hizballah does not want to move inside
the UNSCR 1701 areas or to provoke any problems with the
United Nations Interim Force in Lebanon (UNIFIL). However,
if Israel violates the 1701 battlespace, Hizballah will use
this opportunity to flood back into this area. If Israel does
not go into the 1701 area, Hizballah will not enter these
areas either.
12. (S) Returning to the theme of a wary Hizballah, Murr told
us that "they (Hizballah) are scared, terrorized. They know
the Israelis will not lose again." Murr thinks that Ehud
Barak is a very different Minister of Defense than the one
who tried to win a war using airpower. Additionally,
Hizballah knows that President Bush is coming to Israel in
May, so they think that this new war must be completed by
that time.
MICHEL AOUN "GOING INSANE"
————————–
BEIRUT 00000372 003.2 OF 004
13. (S) When asked what role Free Patriotic Movement leader
Michel Aoun is playing right now, Murr deadpanned that he is
"going insane." Retired BG Fouad Ashkar, an Aoun advisor
dating to Aoun's time as Lebanese Army Commander, came to see
Murr on March 9 to discuss weapons permits for Aoun's
bodyguards. Murr told Ashkar that he was authorized only ten
permits. Aoun had recently contacted Murr's father to try and
pressure the MinDef into agreeing to fifty weapons permits.
A defiant Murr told Ashkar to "go get some of your Hizballah
suicide bombers to serve as bodyguards," the sub-context
being that perhaps Michel Aoun would get blown up along the
way.
14. (S) Murr is also limiting the number of visitors that can
drive up to Aoun's house in the protected enclave of Rabieh.
Murr only allows official visitors such as MPs to approach
the house; all the others must park outside and ride
shuttles. Murr says that the residents of Rabieh are
exhausted with Aoun being a bad neighbor and going against
Christian traditions by backing Hizballah.
15. (S) Indeed, Murr assesses that Aoun is "going insane." He
is increasingly responding to the demands of Ghassan Gebril
and his daughters, no matter how outlandish the ideas. He is
allergic to any mention of Army Commander General Michel
Sleiman and cannot accept a Sleiman Presidency; all this,
while taking up to five insulin shots a day to try and
control his increasingly severe diabetes.
ENTER "THE PRESIDIUM";
CONVINCING THE PATRIARCH
————————
16. (S) The idea of a more permanent arrangement where the
Cabinet exercises more of its executive (Presidential)
authorities is being discussed. Some have even dubbed this
arrangement a "Presidium" since the Cabinet would move to
exercise full Presidential prerogatives. Murr thinks that
the Maronite Patriarch will be reluctant to accept this idea
as it will effectively terminate the existence of the
Presidency to some indeterminate time in the future. Even so,
some leaders intend to address this subject with the
Patriarch in order to revive some government functions that
are lying dormant.
17. (S) Murr expressed skepticism about this concept, saying
leaders such as Amine Gemayel and Saad Hariri will use this
to elevate "stupid" people so that their own political light
is not obscured or risk being dimmed by another rising
politician. They are looking at this from their selfish
parochial views, an approach not uncommon in Lebanese
politics, Murr complained.
BUT ISRAEL IS STILL MY MAIN CONCERN;
OVERFLIGHTS THE MOST SINCE 1982
————————————
18. (S) Making clear that he was not responsible for passing
messages to Israel, Murr told us that Israel would do well to
avoid two things when it comes for Hizballah One, it must not
touch the Blue Line or the UNSCR 1701 areas as this will keep
Hizballah out of these areas. Two, Israel cannot bomb bridges
and infrastructure in the Christian areas. The Christians
were supporting Israel in 2006 until they started bombing
their bridges. If Israel has to bomb all of these places in
the Shia areas as a matter of operational concern, that is
Hizballah's problem. According to Murr, this war is not with
Lebanon, it is will Hizballah. Murr also told us that the
number of overflights recently (reftel B and C) are the
highest number since 1982. The last time there were this many
overflights was just prior to Israel invading south Lebanon
in April 1982, he stated flatly.
IT'S NOT OUR WAR
WE HAVE TO PRESERVE THE ARMY
—————————-
19. (S) Murr said that he had summoned LAF Commander General
Sleiman to discuss preparations for a Hizballah conflict with
BEIRUT 00000372 004.2 OF 004
Israel on March 7. Murr was especially concerned for members
of the 1st and 8th Brigades in the Beka'a valley. Murr thinks
that these units will be cut off from LAF HQ support while
Israel is conducting operations against Hizballah in the
Beka'a. As such, they will have to turn to the local
populace for food, water etc. Since the populace is mainly
Hizballah supporters, Murr is afraid that these two units
could be dragged into the fight, the ultimate disaster that
Murr hopes to avoid. As such, Murr is trying to ascertain
how long an offensive would be required to clean out
Hizballah in the Beka'a. The LAF will move to pre-position
food, money, and water with these units so they can stay on
their bases when Israel comes for Hizballah–discreetly, Murr
added.
20. (S) Murr also gave guidance to Sleiman that the LAF
should not get involved "when Israel comes." This guidance
came four days after Sleiman had instructed his officers to
be prepared (ref D). Murr told us that he promised Sleiman
the political cover for LAF inaction. Murr's opinion is that
an Israeli action against Hizballah would not be a war
against Lebanon and that Syria and Iran did not ask Lebanon's
permission to equip Hizballah with its rockets. As such, the
LAF has been ordered to not get involved with any fighting
and to fulfill a civil defense role, such as humanitarian
support, when/if hostilities break out. Murr told us that he
would personally speak to the Shia officers in the Army to
make sure they understood why the Army was not going to
participate. For Murr, the LAF's strategic objective was to
survive a three week war "completely intact" and able to take
over once Hizballah's militia has been destroyed. "I do not
want thousands of our soldiers to die for no reason," Murr
declared.
COMMENT
——-
21. (S) Murr's concern over another Hizballah war with Israel
appeared to be genuine. The length of time spent on this
topic given the other political machinations in Lebanon
during the two and a half hour conversation was indicative of
his level of concern. Murr seems intent on ensuring the Army
stays out of the way so that Hizballah bears the full weight
of an Israeli offensive. While we have noted the increase in
Israeli overflights, to include one over downtown Beirut
Friday, March 7, we have not seen indications that validate
Murr's concern that an Israeli offensive might be imminent.
SISON