Sayegh resigns from his Phalange post, report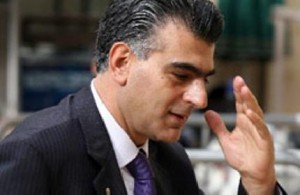 Social Affairs Minister Selim Sayegh resigned from his post as the deputy leader of the Phalange party, Central News Agency reported on Friday.
According to CNA, Sayegh took the decision in order to better fulfill his obligations in the Ministry .
Former Lebanese president and Phalange party leader Amin Gemayel has reportedly accepted Sayegh's resignation and another party member will be elected to replace the minister, CNA added.