STL indictment to be based on testimony by an Iranian, report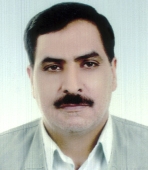 According to a report in Naharnet which was based on an article in the Lebanese newspaper Ad-Diyar , an indictment will be issued by the Special Tribunal for Lebanon , which will based on testimonies made by a new "king witness", Ali-Reza Asgari.
Asgari, a retired Iranian Brig. Gen. of the Islamic Revolutionary Guards Corps, was a former deputy defense minister and former Cabinet member of Iranian President Mohammad Khatami.
Asgari, according to Ad-Diyar was close to Hezbollah commander Imad Mughniyeh who was assassinated in Damascus in February 2008.
Asgari, who reportedly made his statements before the U.N. investigation committee about eight months ago, said Hezbollah "carried out" Hariri's assassination.
According to Ad-Diyar, Asgari is also suspected of giving information about Mughnieyh to Israeli and US intelligence that facilitated his assassination.
Asgari was reportedly pushed aside from his ministerial role after Iranian President Mahmoud Ahmadinejad, a former rival, came in to power in 2005. Asgari disappeared in Turkey in early 2007, and news reports indicated that he either defected or was kidnapped by Western intelligence agencies. His disappearance has also led to reports that Iran would retaliate by kidnapping American or Israeli officials in Europe.
Hezbollah leader Sayyed Hassan Nasrallah said last night that his party will not allow the arrest of any of its members if the inquiry into the 2005 killing of statesman Rafik al-Hariri indicts them.
"Mistaken (are those) who think that we will allow the arrest or the detention of any of our fighters," Nasrallah told supporters in the southern suburbs of Beirut, Hezbollah's stronghold.
"Any hand that will touch any of them will be cut off," he said to a cheering crowd.