Hezbollah blasts Ban report over UNSCR 1559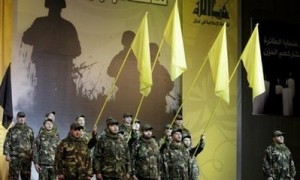 Hezbollah issued a statement on Wednesday blasting UN Secretary General Ban Ki-moon's report on the implementation of UN Security Council Resolution 1559 calling it interference in Lebanon's domestic affairs.
UNSCR 1559 calls for disarming Hezbollah.
This comes after Ban said that Lebanon has been hit by a new climate of uncertainty that could cause instability across the region, adding that Hezbollah's military strength "creates an atmosphere of intimidation and poses a key challenge to the safety of Lebanese civilians and to the government."
"I am very concerned by rising political tensions in the country," Ban said, referring to a growing war of words between Prime Minister Saad Hariri's coalition and the Iranian-backed Hezbollah group.
"It seems that Ban did not realize that Hezbollah has been at the core of Lebanese politics, through its representation in the parliament and cabinet," the Hezbollah statement said.
"Ban has forgotten that President Michel Suleiman stated last month at the UN that Lebanon has the right to use all means to liberate its territory," the statement added.
Hezbollah also said that the UN is "losing its credibility in the world."
Tension escalated in Lebanon following reports that the Special Tribunal for Lebanon will soon issue its indictment into the 2005 assassination of Lebanon's former Prime Minister Rafik Hariri. Last July, Hezbollah Secretary General Sayyed Hassan Nasrallah said that the tribunal is "an Israeli project" that will indict Hezbollah members. Nasrallah accused Israel of being behind Hariri's assassination but refused to provide the evidence to STL to support his claim. Hezbollah and its March 8 allies have been calling for the abolition of STL
There are concerns that should the court indict Hezbollah members, it could lead to a Shiite-Sunni strife.