Hariri met Nasrallah's aide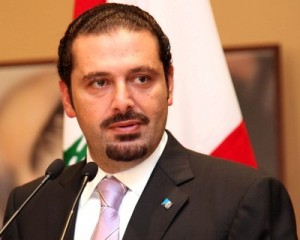 An-Nahar newspaper reported that Prime Minister Saad Hariri met  at his central house in downtown Beirut with Hezbollah Secretary General Sayyed Hassan Nasrallah's political aide, Hajj Hussein Khalil, on Tuesday to discuss the latest domestic developments.
The report did not elaborate further.
This comes after As Safir quoted on Monday Labor and Public Works Ghazi Aridi that the Prime Minister and Nasrallah will be meeting"within the upcoming hours".
The Pro Syrian al akhbar newspaper reported this morning that the Iranian president Mahmoud Ahmadinejad was asked during his visit to Lebanon to arrange a Hariri-Nasrallah meeting but he expressed reservations about this issue.
Tension escalated in Lebanon following reports that the Special Tribunal for Lebanon will soon issue its indictment into the 2005 assassination of Lebanon's former Prime Minister Rafik Hariri. Last July, Hezbollah Secretary General Sayyed Hassan Nasrallah said that the tribunal is "an Israeli project" that will indict Hezbollah members. Nasrallah accused Israel of being behind Hariri's assassination but refused to provide the evidence to STL to support his claim. Hezbollah and its March 8 allies have been calling for the abolition of STL
There are concerns that should the court indict Hezbollah members, it could lead to a Shiite-Sunni strife.