LAF: The army is more united than ever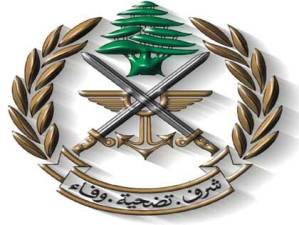 The army General command stressed on Friday that the army is is more united than ever.
"The army has managed to maintain the security at the height of political division in previous years and it is now more united than ever," the army stressed in a statement.
The army voiced its irritation over "fabrication of lies and rumors, especially those related to the unity of military and security institutions in light of the impending announcement of the indictment by Special Tribunal for Lebanon ( STL) " over the investigation into the assassination of Lebanon's former Prime Minister Rafik Hariri.
The statement added: We will continue on maintaining national unity and stability and will not allow any side to target the stability under any circumstance.
The statement stressed: "The army has never aimed at strengthening any political team at the expense of another, but its main goal has been, and will always be, protecting state institutions and all civilians."
The statement emphasized that internal strife cannot erupt "under any circumstance", questioning claims that the indictment will create unrest in Lebanon and saying that there are no signs that the tensions will result in instability.
Tension escalated in Lebanon following reports that the Special Tribunal for Lebanon will soon issue its indictment into the 2005 assassination of Lebanon's former Prime Minister Rafik Hariri. Last July, Hezbollah Secretary General Sayyed Hassan Nasrallah said that the tribunal is "an Israeli project" that will indict Hezbollah members. Nasrallah accused Israel of being behind Hariri's assassination but refused to provide the evidence to STL to support his claim.
There are concerns that should the court indict Hezbollah members, it could lead to clashes similar to those of the May 7, 2008 Events when the Iranian backed Shiite militants occupied the Sunni part of Beirut and tried but failed to occupy the Druze stronghold of Mt Lebanon.
During the May , 2008 the army was criticized for not defending the citizens against the Hezbollah invasion.
Security plan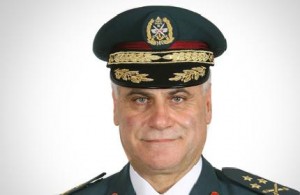 Last week Lebanese Army commander Gen. Jean Kahwaji revealed that implementation of a security plan is underway in Beirut , the north, the east and south Lebanon.
Kahwaji said the "military-security plan" covers, apart from Beirut, sensitive points in the north, the Bekaa and Sidon as well as the Beirut-Sidon coastline.
The plan, according to Kahwaji , coincides with appeals to religious leaders to take the initiative to spreading calls for the adoption of "moderation in speeches." It is not clear if the security plan includes Hezbollah stronghold in Dhahia, a southern Beirut suburb.