Watch out for October 16, report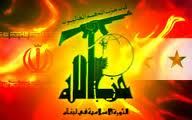 As soon as the Iranian president Mahmouad Ahmadinejad leaves the country Hezbollah is reportedly planning to oust the state and the government institutions.
"October 16 would be the start of the scheme of ousting the State and the government through creating discord and security tensions in areas that are apt to stir (sectarian) sensitivities, such as the Beirut area of Tariq al-Jdideh or the city of Tripoli, " Kuwaiti daily Al-Rai reportedly quoted its diplomatic sources as saying.
Ahmadinejad will be arriving on October 13 on a 2-day official visit to Lebanon.
Arab diplomatic sources have reportedly warned against a deterioration of the security situation in Lebanon, saying "armed de facto forces may try to impose their political agenda by force."
The sources added that "the Arab, regional and western countries following up on the Lebanese situation" have been directly and indirectly informed that Hezbollah and its allies "will not agree to any political settlement that contradicts with their goal of overthrowing the Special Tribunal for Lebanon (STL) ."
"They would implement their agenda of changing the regime in case they failed in overthrowing the tribunal," the sources warned.
During his speech last night Hezbollah chief Hassan Nasrallah made it clear that he wants to prevent STL from issuing any indictment
"We must say come, let us prevent the aggression against the Resistance via the indictment, and stop the American-Israeli attempt to detract from the Resistance. Who knows whether we will be able to control the fallout of the indictment, since the matter might overcome our ability to contain it ? "
But at the same time he denied that his party , with the support of Iran and Syria, are thinking about implementing a coup and want to take over .
"If we wanted to take over, we would have done it in 2005, but we do not want that and did not do it. Likewise, we would have taken over the country in 15 August 2006 if we had wanted that, " Nasrallah said
According to observers who are familiar with International Tribunals Hezbollah's behavior is very similar to those seen in third world countries where tribunals were established to prosecute dictators . One observer said "Hezbollah is obviously aware that it is guilty and its trying to overthrow the Tribunal before the indictment is issued ."
Olga Kavran, Head of the Outreach Office for the Special Tribunal for Lebanon noted last Tuesday that political pressures have always been exerted on international tribunals in third world countries, but they have all failed to reach their objectives.
Tension escalated in Lebanon after reports said that the Special Tribunal for Lebanon (STL) will soon issue its indictment into the 2005 assassination of former Prime Minister Rafik Hariri. Last July, Hezbollah Secretary General Sayyed Hassan Nasrallah said that the tribunal is "an Israeli project" that will indict Hezbollah members. Nasrallah accused Israel of being behind Hariri's assassination but refused to provide the evidence to STL. Some March 8 coalition politicians have been calling for the abolition of the tribunal… Free Patriotic Movement leader MP Michel Aoun called for civil disobedience and former head of General Security Jamil as-Sayyed publicly attacked the government.