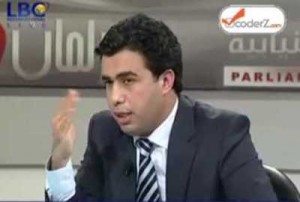 During an interview with the Central News Agency MP Okab Sakr called on Iranian President Mahmoud Ahmadinejad, who will be visiting Lebanon October 13 "to meet with March 14 leaders for a direct and honest dialogue.
Sakr also called on the Iranian leader to "hold a discussion session with Lebanese students and cadres, including March 14 student and cadres, as well as with Lebanese journalists in order to exchange points of view."
"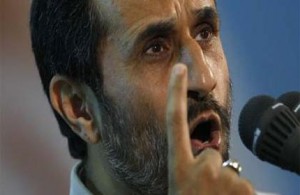 He also urged the Iranian Embassy in Lebanon to "hold such kind of meetings that contribute to exchanging points of view and clarifying the picture, in addition to exploring President Ahmadinejad's stances, which are surrounded by major confusions."
Sakr expected his call would be met with "great responsiveness, because the March 14 forces – leaders, cadres and supporters – are receptive to all types of dialogue."
He stressed "the need for Iran clarify its stances, which would deepen mutual understanding between the two sides."
Sakr's comments come after Hezbollah leader Sayyed Hassan Nasrallah revealed that his party along with Amal movement are planning a popular reception for the visiting Iran head of state:
"We and the Amal Movement called for a popular reception on the airport road and there will be a festival on the first day of Ahmadinejad's visit at Al-Raya Stadium. President Ahmadinejad wants to go to the South, although he does not want to throw stones- they invented that and made a story out of it. He is not going to throw a stone- if he wanted to, he could throw more than a stone."
This error message is only visible to WordPress admins
Error: No connected account.
Please go to the Instagram Feed settings page to connect an account.