IMF: Lebanon must avoid 'overheating' the economy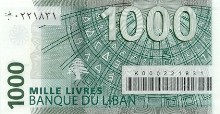 Lebanon must tighten its budget and avoid "overheating" an economy that has maintained growth through the global financial crisis, the International Monetary Fund said.
The government should "consider tax measures, including income-tax reform and broadening of the value-added tax," the Washington-based lender said in a report published on its website today. It urged Lebanon to "reduce budgetary transfers to the electricity sector" and "manage the buoyant economy cautiously to avoid overheating and to prevent the buildup of new vulnerabilities."
Lebanon's economy, helped by tourism and bank deposits from Lebanese citizens living abroad, grew 9 percent last year and is forecast by the IMF to expand another 8 percent this year. Still, the country's debt remains among the world's highest as a proportion of economic output and "structural reforms have remained stalled," the fund said.
Plans to sell two state-owned mobile-phone operators, which aimed to raise as much as $7 billion, were put on hold first because of internal political tensions and then due to the global credit crunch and parliamentary elections last year. Restructuring the state-owned power company, Electricite du Liban, which received $1.5 billion of government subsidies last year, has also been delayed.
Lebanon's currency peg to the dollar since 1993, as well as high interest rates on Lebanese-pound deposits, helped attract billions of dollars that enabled local banks to finance fiscal deficits.
Deposits grew about 24 percent last year to $103 billion, around three times the country's gross domestic product. Deposits may increase by more than 10 percent this year, central bank Governor Riad Salameh said in a Sept. 6 interview.
Banks depend on the inflows to finance government borrowing, and "with high loan dollarization, banks carry significant exposure to unhedged borrowers," the IMF said.