March 14 MP: Some will choke when we expose false witnesses details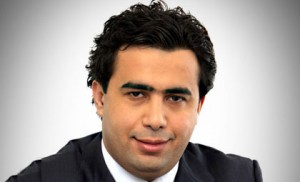 March 14 MP Okab Sakr told LBCI television on Friday that some people will choke when he will reveal all the details on the issue of false witnesses and warned that he will expose the issue from A to Z."
"Some people will choke when we reveal all the details," he added.
Ad-Diyar newspaper reported on Friday that Sakr will hold a press conference on Monday, during which he will disclose names of March 8 figures allegedly involved in misleading the investigation of the 2005 assassination of Lebanon's former Prime Minister Rafik Hariri.
"We have plenty of reports on the so called false witnesses and the parties behind them. We have obtained evidence, and we will [reveal] all details to the public," Sakr said.
Tension escalated in Lebanon after reports said that the Special Tribunal for Lebanon (STL) will soon issue its indictment into the 2005 assassination of former Prime Minister Rafik Hariri. Last July, Hezbollah Secretary General Sayyed Hassan Nasrallah said that the tribunal is "an Israeli project" that will indict Hezbollah members. Nasrallah accused Israel of being behind Hariri's assassination but refused to provide the evidence to STL to support his claim. Many March 8 Hezbollah-backed allies are calling for the abolition of the tribunal.
There are fears that, should the court indict Hezbollah members, it could lead to clashes similar to those of the 2008 May Events.