Hariri is back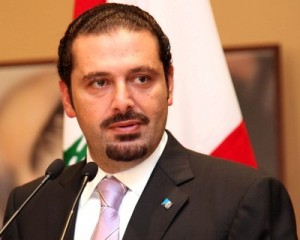 MTV reported on Monday that Prime Minister Saad Hariri arrived in Beirut from Saudi Arabia, adding that the PM is expected to head a Future Movement meeting to discuss the latest developments in the country.
A cabinet session is for Tuesday at the Baabda palace. An Nahar newspaper reported on Tuesday. The session faces one of the most important challenges since its formation almost a year ago after bickering between al-Mustaqbal and Hezbollah intensified over the weekend.
LBC TV network quoted sources from Hariri's from media office as saying that the premier won't come to the Grand Serail on Monday.
The sources did not rule out a stance by Hariri from the latest developments although the cabinet has 59 items on its agenda and is mainly scheduled to discuss the 2011 draft budget.
Najjar
MTV reported on Monday that Justice Minister Ibrahim Najjar will most probably not attend Tuesday's cabinet session at the Baabda Presidential Palace due to health reasons.
Najjar's absence means that the government will not be updated on the Special Tribunal for Lebanon's (STL) false witnesses issue, added the TV station.