Hezbollah preparing to challenge Lebanon authorities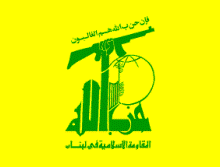 Hezbollah is preparing a huge reception for former General Security chief Jamil as-Sayyed at Beirut's Rafik Hariri International Airport, according to local reports.
Sayyed, a staunch ally of Syria told Al-Jazeera television on Friday that he will return to Beirut by Saturday.
Sayyed is a wanted man in Lebanon. Attorney General Judge Said Mirza demanded on Thursday summoning Sayyed for threatening State security and Prime Minister Saad Hariri. According to observers Hezbollah's reception for Sayyed will be viewed as a direct challenge to the the Lebanese authorities ( specially the judiciary and the Internal Security Forces) and if it succeeds ( in its confrontation) it will be viewed as the end to Lebanon's sovereignty.
Members of the Lebanese Criminal Investigations Bureau went to Sayyed's residence on Thursday after he was summoned by Attorney General Judge Said Mirza, but found that Sayyed had left for Paris to await Special Tribunal for Lebanon (STL) Pre-Trial Judge Daniel Fransen's decision regarding his request to access court files.
Mirza summoned Sayyed for questioning after the latter threatened Prime Minister Saad Hariri a Sunday press conference. Sayyed addressed Hariri directly and said he would take his right "with his own hands" if Hariri did not give it to him.
Sayyed made the threats following a meeting in Damascus with Syrian president Bashar al Assad.
According to local reports a Hezbollah source warned that it would "cut off the hands" of any party that makes a move to penalize Sayyed.
This comes after Hezbollah issued a statement on Friday saying that Attorney General Judge Said Mirza's request to summon Sayyed was "political par excellence," calling for a reversal of the judiciary's decision to summon Sayyed for questioning.
"Hezbollah fully supports Sayyed," the source reportedly said, adding that any move to take legal action against Sayyed will cause chaos in the country.
The source also reportedly said that the situation in Lebanon is critical and similar to the atmosphere that prevailed ahead of the May 7 events.
He is referring to the May 7 , 2008 event when gunmen of a Hezbollah-led alliance occupied the Sunni part of Beirut and tried but failed to occupy the Druze stronghold of Mt Lebanon . More Hezbollah gunmen were reportedly killed during the event than in the 2006 war with Israel.
" Hezbollah seems to be threatening and making it look like the Lebanese judiciary is not allowed to take any measure against figures who attack it," Lebanon First bloc MP Jamal al-Jarrah told LBCI TV on Friday.
MP Okab Sakr told Free Lebanon radio on Saturday :" Hezbollah is showing a strong resistance to the regulation of the functioning of institutions under the slogan that they are being oppressed."
Hariri's adviser Ghattas Khoury told VOL on Saturday: "Prime Minister Saad Hariri is insistent on protecting his position and threatening him is a step towards strife."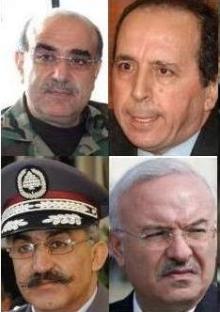 Jamil Sayyed along with 3 other generals was detained from 2005 to 2009 on suspicion of involvement in former PM Rafik Hariri's murder. In April 2009, the Special Tribunal for Lebanon (STL ) ordered their release without charges due to insufficient evidence. STL prosecutor made it clear at the time they were set free that their release did not mean they are Innocent and that once more evidence is available they could be back in jail.