Karam transferred to Roumieh prison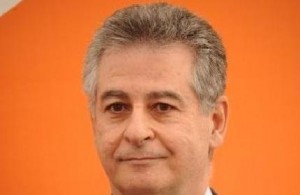 Detainee Brig. Gen. Fayez Karam appeared in good condition as he was transferred last night to Roumieh prison and placed under the supervision of the police Intelligence Bureau , LBC TV reported Friday evening.
Free patriotic Movement MP Michel Helou called last night for establishing who was behind the leaks of Karam's confidential investigation.
Helou's remarks come after FPM leader MP Michel Aoun attacked the Intelligence branch of Lebanon's Internal Security Forces over the investigation leaks.
Karam – a senior FPM official – was arrested early August on charges of spying for Israel. During the investigation Aoun had repeatedly condemned the authorities over the issue of leaks to the media .
Karam was charged with espionage and providing Israel with information on Hezbollah, Aoun's closest ally.
Karam and Aoun went into exile in France following Aoun's defeat by the Syrian army in 1990 and both returned to Lebanon in May 2005 , 11 days following the withdrawal of the Syrian army from Lebanon.