Lebanon minister: No one should interfere in STL's investigations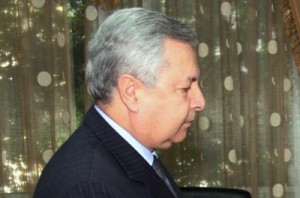 The Special Tribunal for Lebanon (STL) and the Lebanese judiciary's work must not be disrupted, Minister of State Adnan as-Sayyed Hussein told Voice of Lebanon (VOL) on Thursday , adding that no one should interfere in the STL's investigation.
Sayyed Hussein is one of the ministers allocated to Lebanese president Michel Suleiman and therefore his statement most probably  reflects the thinking of the president according to analysts
False witnesses
Sayyed Hussein also said that the cabinet cannot investigate the issue of the STL's false witnesses because it is a political body and not a judicial one. He added that Justice Minister Ibrahim Najjar's task is to clarify facts and that the process will take time.
The cabinet delegated Najjar on August 18 to follow up on the issue of the tribunal's false witnesses.
The following Syrian agents , who were described as false witnesses provided information to the UN investigation team:
Mohammed Zuhair Siddiq also known as Mohamad Zouhair Siddik is a self proclaimed former Syrian intelligence operative who used to live in Lebanon.
Husam Taher Husam another self proclaimed former Syrian intelligence operative
Both provided information that led the Lebanese authorities to arrest the four Lebanese generals in 2005
All the 4 generals were released in 2009 based on STL orders for lack of sufficient evidence