Oghassabian: Vows to resolve border issue with Syria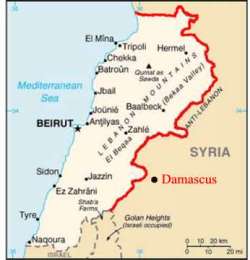 A meeting of the technical committee to control and monitor the border with Syria was held Monday at he Grand Serail and was chaired by by Lebanese PM Saad Hariri
Following the meeting State Minister Jean Oghassabian said that preventing the smuggling of goods across the Lebanese-Syrian border was facing internal and external obstacles.
"Preserving border security and preventing the smuggling of illegal goods across the Lebanese-Syrian border are a top priority for the Lebanese government," the minister said.
"However, achieving the objective faces huge internal and foreign obstacles that have so far prevented the implementation of an effective strategy to manage the land borders," he said.
Oghassabian said political and security challenges are thwarting attempts to carry out a real control of the border. Ogassapian said that Syria and Lebanon face an opportunity to resolve "in a spirit of complete cooperation" the issue of imprecise border lines and border crossings that are currently outside the Lebanese state's control.