Hezbollah MP criticizes direct peace talks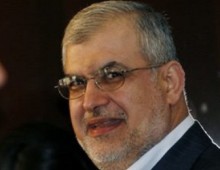 The head of Hezbollah parliamentary bloc, MP Mohammad Raad, has reportedly described on Thursday the direct Israeli-Palestinian peace talks as humiliating, the National News Agency (NNA) reported.
Israeli Prime Minister Benjamin Netanyahu and Palestinian President Mahmoud Abbas re-launched their first direct talks in 20 months in Washington on Thursday in Washington.
Raad praised the Hamas after four Israelis were killed on Tuesday near the West Bank town of Hebron. The attack was claimed by Hamas.
"The only choice we have is that of Resistance to retrieve our rights in Jerusalem and in all Arab occupied territories," Raad added.
The US considers both Hamas and Hezbollah as terrorist organizations