Shehayyeb: All political powers are demanding arms-free Beirut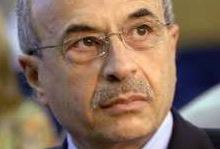 Minister of the Displaced Akram Shehayyeb stressed Thursday that all political powers are demanding that Beirut becomes arms-free.
He said: "This is an historic issue that cannot be solved except politically."
"Controlling the arms is required, and maintaining arms against the enemy is also required. It is important to distinguish between arms aimed at defending Lebanon and those that are disorganized and spread throughout the country," he noted.
Shehayyeb, who is a member of Jumblatt's Democtaric Gathering parliamentary bloc Addressed MP Walid Jumblatt's suggestion that neighborhood committees be formed, Shehayyeb said: "His main goal is to halt the internal strife."
Furthermore, the minister said that the government's lifespan is not linked to the indictment in the investigation in the assassination of former Prime Minister Rafik Hariri.
"The Special Tribunal for Lebanon is now in the hands of the international community or the U.N. We have only voiced concern that the indictment may be politicized with the aim of to creating an internal strife," Shehayyeb said.