Ahmadinejad will visit Lebanon in October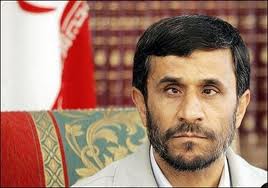 Iranian Ambassador to Lebanon Ghazanfar Rokn Abadi said Thursday following a meeting with Prime Minister Saad Hariri at the Grand Serail that Iranian President Mahmoud Ahmadinejad will visit Lebanon during October.
Hariri's adviser Mohammed Shatah was present in the meeting.
Abadi, however, did not specify the exact date of Ahmadinejad's visit.
When asked if the date of Ahmadinejad's visit to Lebanon has been set, Roknabadi said: "The date has not yet been set. The visit, however, will take place during the coming month of October."
The Iranian ambassador said that he conveyed to Hariri regards from Ahmadinejad's and Vice President Mohammad Rida Rahimi and recognition of his efforts to enhance the commercial, economic, scientific and cultural relations between the two countries.
"We spoke, of ways to enhance economic and cultural bilateral relations," Abadi said
"We also spoke about the latest developments on the Lebanese and regional scenes, and stressed on the Iranian position which supports a stable, secured, united and coherent Lebanon against the only enemy in this world, the Israeli enemy," he added.