US lawmaker warns France not to arm Lebanon army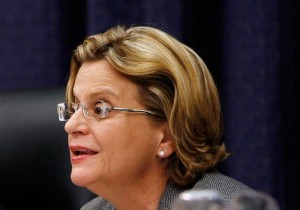 A U.S. lawmaker on Friday warned France not to sell anti-tank missiles to Lebanon, saying they could end up being used against Israel amid pro-Iranian influence in the Lebanese government.
U.S. Representative Ileana Ros-Lehtinen, the ranking Republican on the House Foreign Affairs Committee, issued the warning after the Arabic-language newspaper Asharq Al-Awsat reported the planned sale.
"The influence of Hezbollah militants and their Iranian and Syrian backers in the Lebanese government is rising," Ros-Lehtinen said in a statement.
"Therefore, to sell weapons to Lebanon at this time would be very irresponsible, and could jeopardize security and stability in the region," she said.
"France should do the responsible thing and cancel this sale unless and until the Lebanese government takes the steps necessary to root out extremists from its own ranks and disarm Hizbullah," she said.
Asharq Al-Awsat, quoting a top French official, said French Defense Minister Herve Morin had sent a letter to his Lebanese counterpart Elias Murr in May informing him that Paris was "ready" to deliver 100 HOT missiles to Beirut.
The paper said Lebanon wants to arm its French-designed Gazelle army helicopters with the HOT (High Subsonic Optical Remote-Guided Fired from Tube) missile, a long-range, anti-tank missile system designed by Euromissile.
The French official quoted by the newspaper on its website acknowledged that Israel "protested" the French decision to provide Lebanon with arms and that Washington raised "question marks" over the missile deal.
However, he also "categorically denied" that Paris had "given in to pressure" and that this was why the sale had not been completed.
The French official instead said "confusion" within the Lebanese government was responsible for the deal's delay or failure.
On August 10, U.S. US Congressman Howard Berman, the Democratic chairman of the House Foreign Affairs Committee, announced he had placed on hold 100 million dollars in aid to Lebanon's military.
Berman said he could not be sure the Lebanese armed forces were not working with Hezbollah, which Washington lists as a "terrorist" organization and whose militiamen fought a devastating month-long war against Israel in 2006.
Like Berman Ros-Lehtinen is of Jewish decent. Ros-Lehtinen's grandparents were Sephardic Jews from Turkey who had been active in Cuba's Jewish community . She is a Cuban born American politician and former teacher. Since 1989, she has been a Republican member of the United States House of Representatives, representing Florida's 18th congressional district.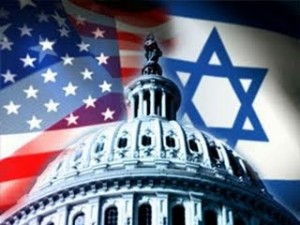 Anti Palestinian
Ros-Lehtinen is a well known anti-Palestinian and a strong supporter of Israel .
In a statement issued last week , Ros-Lehtinen suggested it was well overdue that the State Department expel the Palestinian mission from the U.S., saying the "U.S. rewards [the] corrupt, autocratic PLO with more symbols of legitimacy, treating it like a sovereign state."
Ros-Lehtinen further said, "Instead of giving more undeserved gifts to the PLO, it's time for us to kick the PLO out of the U.S. once and for all, and move our embassy in Israel to Jerusalem, where it belongs."
Ros-Lehtinen was the author of the Palestinian Anti-Terrorism Act of 2006, which conditioned U.S. assistance to the Palestinian leadership upon compliance that it renounce and combat violent extremism, abide by its existing agreements, and recognize Israel's right to exist.
With US Rep. Dan Burton (R-IN), Ros-Lehtinen has also sponsored the Jerusalem Embassy and Recognition Act (H.R. 3412), which would recognize Jerusalem as the undivided capital of Israel; express that all Israeli citizens should have the right to reside anywhere in Jerusalem; and require the U.S. Embassy in Israel to be relocated to Jerusalem by January 1, 2012.
As ranking Republican on the House Foreign Affairs Committee, Ros-Lehtinen stands to become the Chair of the committee, if the Republicans pick up enough seats in the November elections and is expected to pass the relocation of the U.S. embassy to Jerusalem, if she becomes the chair.
The US administration under president Barack Obama is aware of the danger of allowing the Zionists to dictate the US policies in Lebanon.
US State Department spokesman P.J. Crowley defended the U.S. military assistance to Lebanon earlier this month.
"We have an extensive military cooperation program with Lebanon because it's in our interest to have that program," he said. "It allows the government of Lebanon to expand its sovereignty. We believe that is in the interest of both of our countries and regional stability as a whole."
Crowley said he was not aware of plans to reevaluate U.S. military cooperation with Lebanon.
Iran is ready
Iranian Ambassador to Lebanon Ghazanfar Abadi said Iran is ready to provide Lebanon with weapons.
According to analysts the actions taken by the Jewish US lawmakers could result in the complete takeover of Lebanon by Iran. The analysts think that Iran has anxiously been awaiting this golden opportunity.
"I'm ready to provide weapons to the army, even from underground," Speaker Nabih Berri, a key ally of the Iranian backed Hezbollah said last week.
AFP, truth-out